Hailey Morrow Juggles School and Sports
Hailey Morrow, junior, has been playing softball ever since she was 10 years old. Recently she added onto her passion for sports by trying out for volleyball freshman year, and she has loved it ever since. Morrow joined both the volleyball and softball teams her freshman year of high school and she says, "Don't be afraid to try something new even if you didn't play last year." 
Being an honors student, and loved by all her teachers and fellow classmates, she juggles school and sports but manages to maintain nearly perfect grades. Morrow states, "I have learned how to balance sports with my academics through experience. I try to get my homework and other assignments done right after school so that way I am free the rest of the day and won't procrastinate. When I have failed to do this, I've learned that things will pop up and get in the way, making it so I end up being stuck staying up late and finishing things that I should've done earlier when I had the time."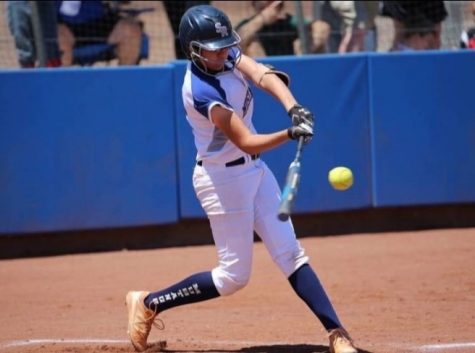 Morrow has not been able to play any Shadow sports since the COVID-19 pandemic hit which makes her miss it even more; but to keep her optimistic, she has been playing club sports so that she can be ready to play for Shadow in the case that sports open up again. Working hard every day, Morrow has committed to BYU for softball with a full-ride her eighth-grade year! 
"My dream school has always been BYU, so I am excited to be on their softball team and see what my future holds!" Morrow excitedly mentioned.
Online school has been a struggle for someone like Morrow who is a go-getter and likes to be active and socialize with nearly everyone who steps foot in her path. She is always excited to wake up early and get ready to go out and see what her school day has in store for her, along with practices and games. It kept her busy and with COVID, it's hard to look forward to the future right now.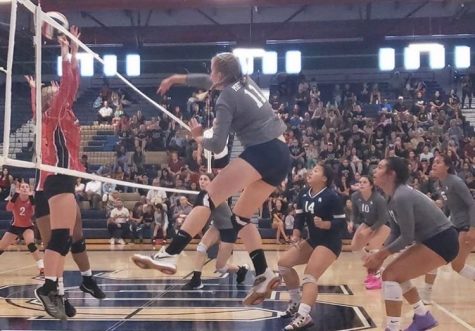 Growing up, Morrow's parents always taught her to live a balanced life. They encouraged her to always follow her dreams and do what she wanted to do because they said how "one day sports and other things will end, then you will have to find new things that you like to do." This is what encouraged her to try something new in high school.
She noted, "Both of these teams hold some of my favorite memories at Shadow, and are things that I will never forget. I handled doing both of these things by working hard and not being afraid to ask for help along the way."