Brady Beko: The State Champion and Valedictorian
Senior at Shadow Ridge High School, Brady Beko is one of the best high school volleyball players in the state, and is also a valedictorian for the class of 2023. Beko has had tremendous success on the Shadow Ridge volleyball team. The volleyball team just won back-to-back state championships with Beko leading the way. 

Beko stated, "I started playing volleyball in 8th grade on the Leavitt MS team." 

Beko hasn't been playing for very long but has developed an amazing skill set in that time. Beko, over his three years as a varsity player, has racked up 660 kills with a 47.9 kill percentage. Beko also averages a kill every 3.4 sets. 

Beko has experienced hardships in his career especially between volleyball and school. 

Beko stated, "The hardest thing is balancing my courses, test prep, and school/travel volleyball."

Being a valedictorian is no easy task. Beko is taking numerous AP classes and has a 5.4 GPA. It is an understatement to say that Beko has some desirable skills. Beko has great plans after high school and has an extremely promising future.

Beko stated, "After high school I plan to play collegiate volleyball but I am still deciding between playing in the U.S or in Canada."

Video Courtesy of: Trevor Grondahl

The Shadow Ridge team just defeated Palo Verde in the state championship to win their second ring with Beko on the team. Beko has been on the varsity team since sophomore year and has definitely been a key asset to the team. Beko has played almost every minute of every game for the past 2 seasons and has been recognized for it. Beko just won 1st-team all conference and has a great chance to win 1st team All State.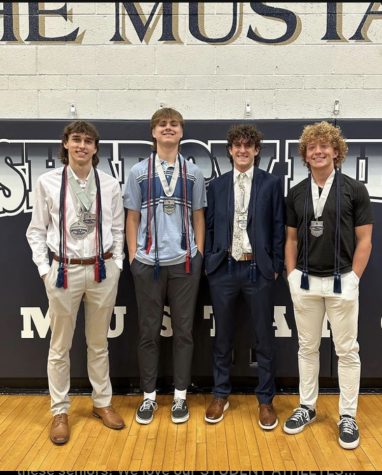 Beko has worked extremely hard for his volleyball success and academic success.
Beko stated, "I attribute my volleyball and academic success to the great examples in my life and resilience. Pursuing challenging academic and athletic environments has definitely contributed to my success."
Beko has had all eyes on him these past few seasons and has the respect of others, especially the younger players in the program. 
Sophomore Cole Stucki on the JV volleyball team stated, "I have watched almost every single game that Brady has played in his junior and senior years. I respect Brady a lot and look up to him. He is a great player and is very kind to all of the lower classmen."