Woeful Wednesday Addams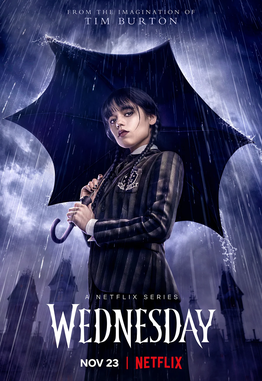 Since their cartoon debut in 1938, the ghoulish members of the Addams Family have been extremely popular; especially after the release of the 1964 sitcom and the cult classic "Addams Family" film in 1991. These iconic characters have been in the hearts of many for decades. This year, Netflix is introducing a contemporary take on the Addams family eccentric daughter, Wednesday.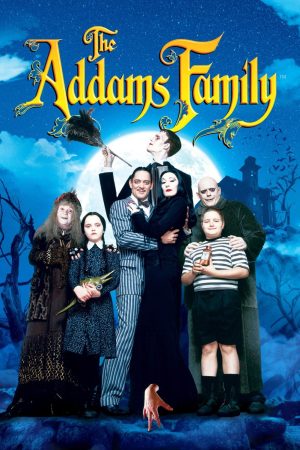 Although the "Addams Family" initially was a sitcom released in the '60s, the family was popularized due to its 1991 self-titled movie and its 1993 sequel, "Addams Family Values." The first film follows Morticia, Gomez, their kids Wednesday and Pugsley, and a conflict between who seems to be Gomez's missing brother, Fester. This dark comedy instantly became a classic and a staple during the Halloween season. 
The shining star of the fictional family was the daughter, Wednesday Addams. Portrayed by Christina Ricci in the 1991 film, the little 13 year old obsessed with death became a fan favorite. She is mischievous and witty with a dark sense of style and she is getting brought back to life by Netflix in November.
The brilliant mind of Tim Burton, famous for movies like "The Nightmare Before Christmas," "Corpse Bride" and many more, is the director and producer of the new Wednesday spinoff series for Netflix with Jenna Ortega to star as Wednesday herself. Ortega is better known for leading roles on Disney Channel but also her more recent horror endeavors like "Scream" and "X." In addition to Ortega, the series has a cast of stars like Catherine Zeta-Jones, Fred Armisen, and more. The original Wednesday Christina Ricci is also set to star in the series.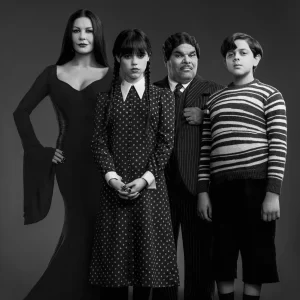 "I really like her [Ortega] as an actor and from the trailer, I believe that this will be worth the watch," stated senior Marielle Tuazon
Premiering on Netflix November 23rd, the show is about Wednesday's journey at Nevermore Academy. Addams is very busy in this season as she is said to, 'attempt to master her emerging psychic ability, thwart a killing spree and solve the mystery that embroiled her parents 25 years ago." Critics reviews are already giving the show a 70% on Rotten Tomatoes. There are 8 episodes in this season with its creators and cast hopeful for more seasons to come.