Netflix's Magnum Opus: Squid Game
"
I wanted to write a story that was an allegory or fable about modern capitalist society, something that depicts an extreme competition, somewhat like the extreme competition of life. But I wanted it to use the kind of characters we've all met in real life. "
— Hwang Dong Hyuk (pulled from interview with Variety)
The new hit TV show, Squid Game, is streaming on Netflix. Squid Game is a South Korean drama action thriller written and directed by Hwang Dong-Hyuk. The art in the show was directed by Chae Kyeong-Sun. According to Netflix, Squid Game is one of the most popular shows in Netflix's history.
According to a behind the scenes interview with Netflix, director Hwang states, "The project was originally planned around 2008 or 2009, we thought a new series about survival games with more Korean characteristics would be fun."
Since it's release on September 17th, Squid Game has become extremely popular and, according to Forbes, "is on track to become the #1 Netflix original series of all time, and it's currently #1 in most countries as we speak." It has been met with critical acclaim and currently is at 100% on Rotten Tomatoes.
(Warning: Spoilers ahead)
Squid Game is a 2021 Korean drama about people playing old Korean children's games, with a twist. If someone loses a game, they lose their life. The drama follows multiple characters with large debts who play the games in hopes that they will survive and be able to pay off their debts. With each character's death, the amount of debt they were in is added to the prize money. It is not a conventional story, and the story keeps the viewer on the edge of their seat throughout the entire series.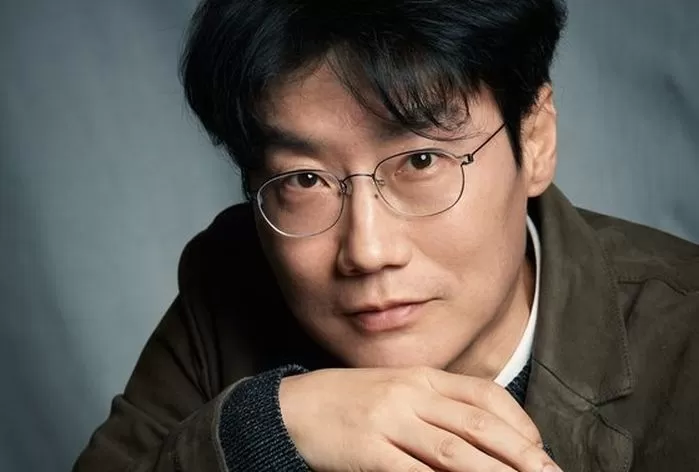 The main character of the show is Seong Gi-Hun, played by Lee Jung-Jae. Gi-Hun is a divorced father without custody of his child. There are many other characters, and the most popular one is Sae-Byeok, played by South Korean model, Jung Ho-Yeon. This was Jung Ho-Yeon's first acting role. The character of Sae-Byeok has generated massive popularity, as she is considered very attractive and cool.
Squid Game is suspenseful and sad. The series does a good job of giving each character, even the minor ones, depth. The second episode is spent getting to know the characters and their individual situations to understand why they play the games. This is a very effective and unique way to get to know the characters, because during this time they know the stakes of playing the games. 
The visuals of Squid Game are brilliant. The show keeps the character's ordinary lives dark with few colors. The facility that contains the games is bright and colorful. It feels like having walked into a children's show and mind. This contrasts with the characters' ordinary lives and makes the games feel like they are in a completely different world. 
Overall, Squid Game is a fantastic show because it is very effective in it's storytelling.