Barbarically Blowing Up the Box Office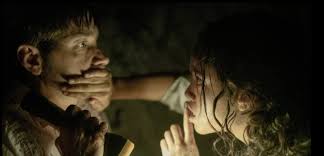 The brand new horror/mystery movie, "Barbarian," follows the story of a young girl named Tess who experiences many out of the ordinary encounters on what is supposed to be an ordinary trip. Leaving town for a job interview, Tess decides to book an AirBnB in Brightmoor, a neighborhood outside of Detroit, to reside in while she is away. To her surprise, she is not alone in the house. A man named Keith has also accidentally booked the same AirBnB. Feeling slightly perturbed, she decides to stay, although things do not end up going the way she had originally planned them.
What is your favorite horror movie?
Sorry, there was an error loading this poll.
Released on September 9, 2o22 in the United States, this movie was written and directed by Zach Cregger, and produced by Arnon Milchan. The budget for this movie was $4.5 million, and received $44.5 million in the box office.
It starred Georgina Campbell as Tess, along with Bill Skarsgard as Keith and Justin Long as AJ, a man in a similar dilemma Tess is in. Campbell enjoyed her role in the movie, even though it was a more out of the ordinary than she had originally expected. To Indie Wire, Campbell explained, "It had a very weird tone that, once I figured out that was the tone of it, I was just really into it."
Since this movie has come out, it has received many high ratings from critics and viewers, including a popular movie  review site Rotten Tomatoes. It received a 92% on the TomotoMeter, concluding the movie to be "certified fresh." The Critic Consensus for this movie concluded that this fear inducing roller coaster with unexpected twists at every turn. The audience says to prepare for many surprises and even "an ending that might rub you the wrong way."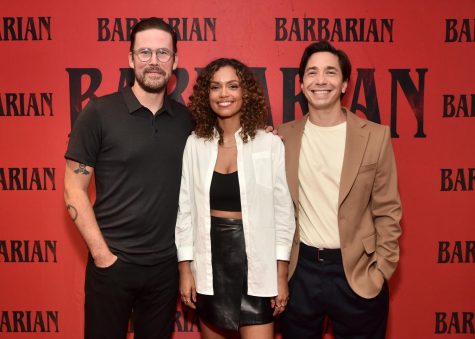 Although it could be described as a freaky experience, Jeffrey Leist, tenth grade teacher at Shadow Ridge High School, seemed to thoroughly enjoy it, especially the way the characters were portrayed.
"Tess is my favorite character because she's very wise but also has some flaws," Leist concluded. "She is very human to me."
He explained, "There were parts of the movie I really liked and there were parts that left me with a lot of questions. The ending was also very interesting."
Other than the questions presented, the movie was a big success in Leist's mind.
"I love the way that Barbarian ended. I would recommend it because it's a very unique horror film. There is an actual story involved and it's not a typical slasher movie," Leist explained. When compared with Rotten Tomatoes rating, Leist scored "Barbarian" a 75%.