Beyoncé Releases RENAISSANCE
  Spreading her usual encouragement of self love and confidence, on July 29, 2022 Beyoncé dropped RENAISSANCE for the public to listen to. Containing 16 songs and 1 hour and 2 minutes of music, RENAISSANCE is a hit among many.
Not only has Beyoncé always been loved for her amazing music, but she is also loved for her incredible career. 
Sophomore, Alicea Epherson says "I like Beyonce because she is an icon who has remained professional throughout her whole publicized career."
Her new album remains the same Beyoncé that fans know and love with her groovy roster of songs. 
"My favorite song off this album is CUFF IT because it's really upbeat and a great song to listen to with friends," says Bella Mora, sophomore. 
Mora isn't the only one who finds joy when CUFF IT comes on, sophomore McKenzie Sinai also loves it saying, "My favorite from her new album would have to be CUFF IT because it has a good beat to it and it's just catchy."
Not only is it a good album for listeners who want a serotonin boost, but also for those who need a reminder to love themselves. 
"My favorite song off this album is Break My Soul because it is an impactful song with a deep meaning behind it," says Epherson. 
The empowerment that people feel from Beyoncé's words isn't her only selling point, the catchy rhythm and relatable lyrics also make many listeners just want to bust out their best dance moves. 
"My favorite song off the new album is Church Girl because it has a nice beat and I love singing along and dancing to it," sophomore Maya Garay adds. 
While many love how all of her music spreads similar words of self love, confidence, and empowerment, some have their gripes.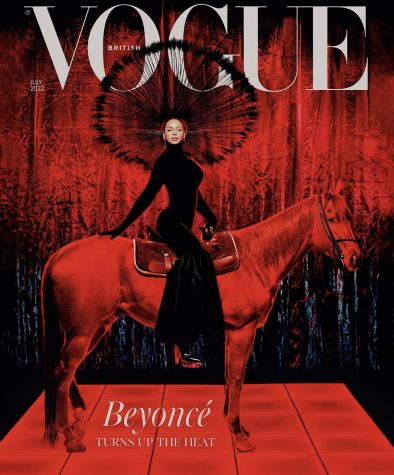 "While I appreciate the message being conveyed, I do wish there was a little more variation in how the music sounds," Sinai says. "I'm not a big fan of the lack of difference from song to song."
Beyoncé is loved as an artist because of the way she makes people feel comfortable in their own skin when they listen to her sing.
Garay says,"I love Beyoncé because her songs are so empowering, when I listen to them I feel happy and helps me love me for me."
Beyoncé's RENAISSANCE is a hit among many, with plenty of songs to satisfy everyone's self love needs all while her catchy melodies make fans want to dance. Her impressive career seems to be nowhere near over with hopefully many more amazing songs to come.