Enhypen Comeback: Dimmension: Dilemma
Rising K-pop group, Enhypen, has just had their 2nd comeback since their debut in 2020. This is their 3rd mini-album and it consists of 8 songs. The title-track of the album is Tamed-Dashed, which also has a music video that can be watched on YouTube.
To introduce the group to those who may not know, Enhypen is a 7 member Korean music group that debuted in November of 2020. The group formed on Korean survival-show ILand, where the members competed to debut out of 23 contestants. The members who won the show were Yang Jungwon, Lee Heeseung, Park Jongseong (known as Jay), Shim Jaeyoon (known as Jake, from Australia), Park Sunghoon, Kim Sunoo and Niki (from Japan). Their ages vary from 15 to 20 years old.
Enhypen opened their comeback showcase with their debut song, Given-Taken. Halfway through the song they switched from performing Given-Taken to performing their second comeback song, Drunk-Dazed.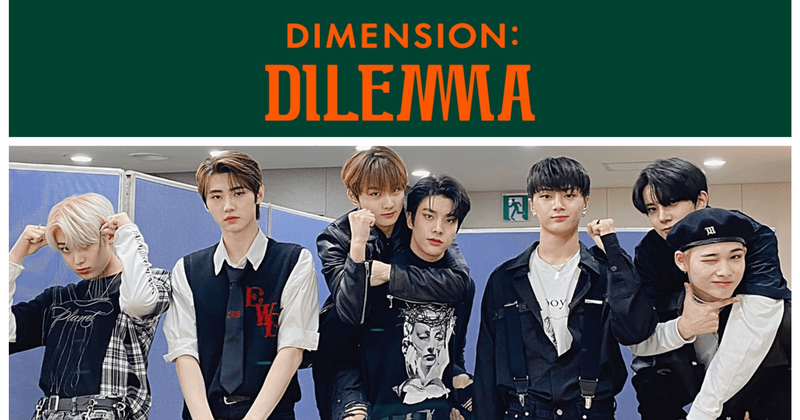 After a segment of the members playing a game, they performed the song Go Big or Go Home. The outfits and stages were more colorful, with blue and pink lights decorating the stage.
"Our first studio album, Dimension-Dilemma, is a continuation of our story after realizing that our new world as the border is even more multidimensional and complex than we expected." Heeseung, the oldest member of Enhypen, has stated in an interview with Access. "Tamed-Dash is [an] 80s inspired track that expresses our resolution to put this dilemma aside, and dash forward for now to find the solution."
"Since this first studio album, we [have] worked even harder on it, and we hope everyone can really see our growth as artists," leader Jungwon states in the same Access interview. "We know so many of our Engenes have been looking forward to this, and so happy to finally show them what we have prepared." Engene is the name of the fandom of Enhypen.
The tracks on the Dimension-Dilemma are Intro: Whiteout, Tamed-Dashed, Upper Side Dreamin', Just a Little Bit, Go Big or Go Home, Blockbuster, Attention, please! and Interlude: Question. The translations for the lyrics can be found on Genius.
Currently, the music video for Tamed-Dashed has almost 10 million views after 2 days.
So far this has been a great comeback and fans look forward to future projects from Enhypen.