Not too long ago, the Shadow Ridge band trailer was stolen and later found on Craigslist. The band students and their teacher weren't happy about it and quite worried about the news. Though it was quite the scare, they didn't lose hope. They continued to search for the trailer and eventually, it was found and then retrieved. 
Sometime during last year, the trailer magically disappeared. 
"It was stolen over the weekend of last year and people started noticing its missing appearance on that following Monday," junior Micah Salazar said.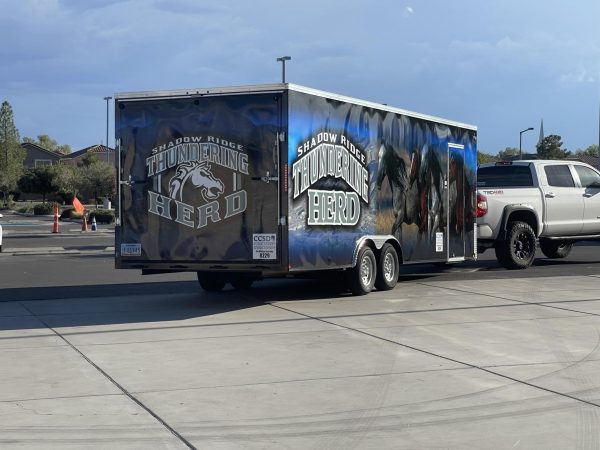 Before it disappeared, the band trailer was hidden on the outside Shadow Ridge basketball courts safe and sound, or so they thought.
"Someone snuck into the basketball court and broke all of the locks on the trailer," Salazar stated. 
When the band students and Mr. Hartley heard the news of their trailer being stolen, nobody was thrilled.
"The band members were  just very disappointed in the news and our band director, Mr. Hartley, was mainly very frustrated because the auxiliary equipment inside of the trailer was worth thousands of dollars, if not more," senior Kyler Pham stated. "Luckily we hadn't started the marching season just yet and we didn't need to find it right away but everyone was still panicking. Personally, I was thinking along the lines of just dealing with it if we didn't find it and face the consequences." 
It wasn't anyone's first thought to check Craigslist but luckily they ended up thinking of that possibility. 
"Mr. Hartley just so happened to have the random idea to check Craigslist to see if it was listed," Salazar states.
Mr. Hartley
When the trailer was later found on Craigslist, it was finally taken care of.
"It was listed for about $7,000 on Craigslist and immediately reported to authorities by Mr. Hartley himself since he was doing his own search as well," Pham said. "The people who stole the trailer ended up being arrested and though Hartley was given the opportunity to see them, he declined the offer."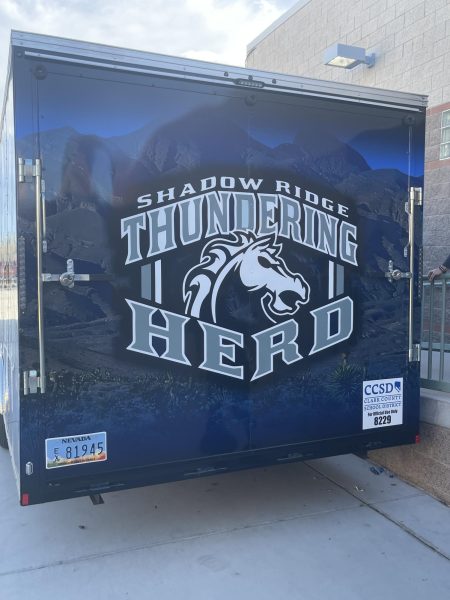 In order for the trailer to be easy to notice and find if anything were to happen to it again, the trailer was wrapped up in its very own Shadow Ridge gear. 
"I think the new wrapping is nice to look at and embodies the Mustang pride that our band is filled with," Pham stated. 
While waiting for its time to hit the road once again, the trailer is now happily secure in its new Mustang gear hiding in a brand new spot not too far away from the musical arts hall.