Bullseye!
Students who want to have fun every Thursday at 2:15 p.m should join Archery Club, which is advised by Ms. Dadosky and Mr. Krohn. In Archery Club, students learn how to shoot arrows with the National Archery in Schools Programs. 
"I love being involved in school programs and getting to know students in a different way than just the classroom. It gives me the opportunity to teach students a new skill and have some fun. Also, students will be well trained if the Sheriff of Nottingham happens to rear his ugly head!" stated Ms. Dadosky.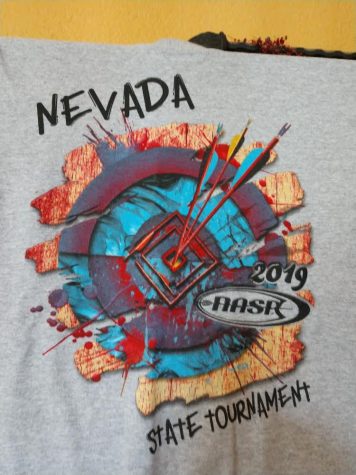 According to Ms. Dadosky, being involved in clubs at school is a great way to make friends and learn new things. She likes being able to teach the students a new skill and being able to teach them outside of the classroom. Dadosky believes that archery is an important and fun skill to know.
Ms. Dadosky said, "We practice archery skills, following commands, shooting arrows, scoring, and retrieving arrows; we also compete in the State Tournament in February at the South Point. I'm not sure it will happen this year, but we're hoping!"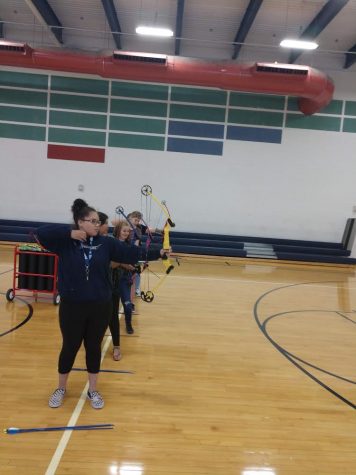 Mr. Krohn was thrilled when he received his first bow and started practicing archery. He remembers how he enjoyed it when he was younger, and he welcomed the idea of advising the club when the idea was presented to him.
"I enjoy introducing young people to a sport I enjoyed so much growing up."
Mr.Krohn grew up being around archery because of his father. He enjoys the skill and the fun of archery, and he really enjoys sharing the joy with students. He had so much fun the first time he ever pulled back a bow and shot his first arrow and he fell in love with the sport.  He likes being able to teach students how to safely and properly shoot an arrow. 
In Archery Club students learn many skills and have a lot of fun. While archery is a very fun skill and activity to know and be involved in, it is also a sport where students have to be very safe. Archery involves a lot of skills and patience. Students in Archery Club participate in a state tournament at the South Point; participants are still hoping that happens this year.