Senior Sunrise: For the Class of 2023
The class of 2023 has finally reached their last year of high school. Although it seemed as if it was lightyears away, graduation is approaching faster than any of them had imagined. What marked the beginning of this ending was Senior Sunrise.
"
I loved [senior sunrise] and I will definitely cherish it forever!"
— Diego Serna
On August 19th, seniors were invited to enjoy the sunrise with fellow classmates on the bleachers. They were given donuts to start their morning and were given time to chat with one another. It was a nostalgic time for each of them as this year may be the last time they see one another in a school setting. With many of them traveling overseas, going to college, or even working, the class of 2023 has so much in store for them. 
Watching the sunrise with other seniors is wistful. While one is finally meeting the many people in the same class, there is also the realization that the people around are those who someone may not see after graduation. Even so, it is an activity that brings the feeling of togetherness one last time.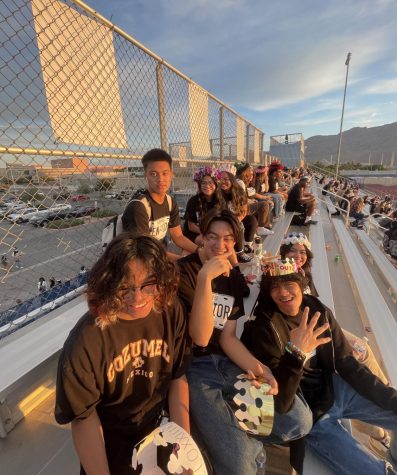 "Senior Sunrise was beautiful," Diego Serna, senior, says. "Being with all my friends, looking at the sunrise, and making jokes [was amazing]."
The sun coming up represents the beginning of a new day. For seniors, it represents the start of the last year. The last year in a high school setting. The last year to mess with one's youth. And the last year to create the high school memories that can be seen in movies. Of course, it doesn't mean that it is the end of their lives. Their lives are only just beginning. With so many possibilities and a clean slate for each one, the class of 2023 is soaring in something surreal. 
Because it is the halfway point of the first quarter, the year seems to be going by quickly.
"I already feel senioritis kicking in," Sean Anderson, senior, tells. "[But] I'm going to miss Shadow and the memories I made here."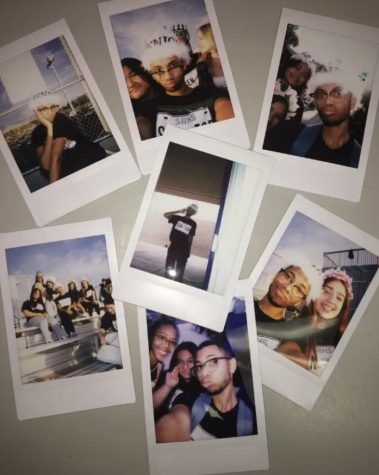 It may not be a big deal for others, but the class of 2023 finally reaching graduation is unbelievable. Their freshman year was cut short, sophomore year was online, and junior year still felt distant. Even so, the seniors are trying to make the most out of their concluding year.
"Senior has been so unreal to me," Serna explains. "It still doesn't feel right. Coming to Shadow as a new freshman felt so new, but as my high school experience is coming to an end; I can't help but feel bittersweet about it all. Although I feel that my sophomore year was stolen from me, [I will be] embracing my last year of high school."