The Thrill of Throwing
Oftentimes in track and field, the throwers are forgotten about. Not at Shadow Ridge, however. Shadow's throwers have come to light, bringing a huge roster to each meet and showing great distance with every throw and improvement for new and returning throwers.
Coach Lisa Bishop has been a great help with recruiting freshmen who had never even thought or known about throwing discus or shot put.
"
If I'm not mad at you, don't be mad at yourself.
— Coach Bishop
"Coach Bishop always makes sure to remind me that there's ways to improve and helps me with my technique," says returning thrower and senior, Kyle Burdette, more formally known as KJ. "She always helps me to make sure I get the techniques down."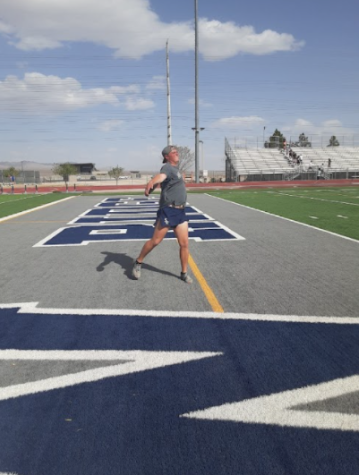 Other, younger throwers feel the exact same.
"Coach Bishop does her absolute best to help me stay calm when I am throwing in meets," explains freshman Andie Hughes. "I don't think she knows how much I rely on her in meets after I throw and she is always there to tell me how to improve my next throw and throw further."
Making sure other throwers don't put themselves down, encouragement has always been super helpful just like in any other sport. The community of throwers stays positive and is sure to help each other get better with each and every throw. Hughes is a new thrower and has already qualified in both discus and shot put. With help from older throwers and Coach Bishop she has become very successful with the sport.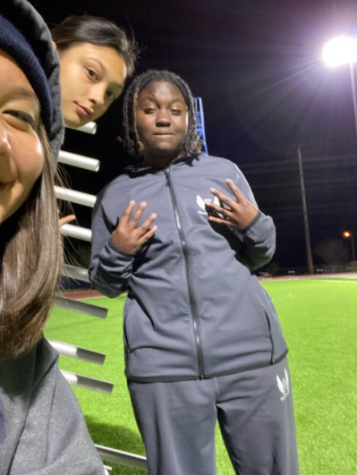 Burdette explains how he fell in love with discus saying, "My friends who are some of our runners convinced me to join track. At the time I had a small interest in running, so I joined track. After several weeks of intramurals, I realized sprinting definitely is not my forte. I met some of the older throwers and learned that with throwing I didn't have to run as much, so I started to throw shot. With shot put came discus."
Many of the throwers at Shadow didn't expect or even want to throw. However, for most of them it becomes something they truly enjoy and can set goals for. They can accomplish things they never even thought of before.
"There is always a reason to be happy when you throw," said Hughes.
Setting goals and reaching them is what helps these throwers do what they do.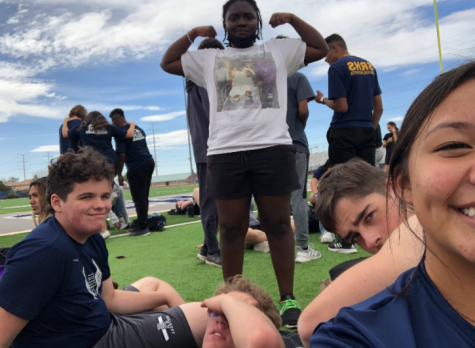 "Throwing is a challenge, but it's extremely rewarding," exclaims Burdette. "Some days, throwing feels like the absolute worst and makes your body hurt like nothing else, but it brings rewards. When you work hard, you get to see the results, and nothing is more satisfying than throwing and seeing the shot put or the discus go far."