Twisted Sugar and Their Gourmet Desserts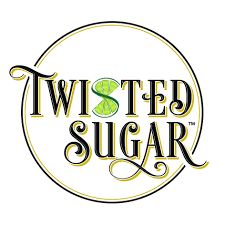 Twisted Sugar is a drive-thru gourmet cookie shop that offers a variety of tasty treats and drinks of many unique flavors. They first opened back in 2015 in Utah, but have recently opened a new location in Las Vegas. They have added a counter-service space in the Smith's grocery store on Centennial's Skye Canyon Drive. They also have other locations in Arizona, Idaho, North Carolina, Florida, and Texas. Some of their signature cookies include, "Twisted Sugar," "Chocolate Chip," "Frosted Sugar," "Lemon Sugar," and much more. They also have cookies of the month, and this month's cookies are Reese's Peanut Butter Cup and Mint Madness.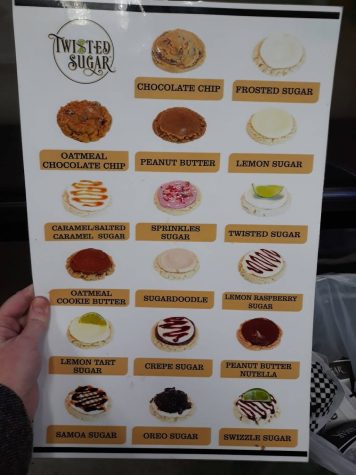 Senior, Danica Franklin has been there a few times with her family, when looking for a dessert place after going out. "My favorite cookie to order from there is the "banana cream" and I like to get the "Lulu" as a drink once in a while," Franklin explains.
They also provide gluten-free cookies on their menu for those who don't eat gluten. On their drink menu, they have a wide selection of customizable sodas, upgradable with energy shots, cream, and fruit flavors. Senior, Erika Gallardo recently visited the cookie shop with her sister to try out a new dessert place.
"When we got there, I tried out their Sprinkles Sugar cookie, it was very good. As someone who isn't a big fan of cookies, I actually really enjoyed them! I also ordered their High Society drink, while my sister got the Shirley Temple, and they were both so good," says Gallardo.
An employee of Twisted Sugar stated, "Customers are family. We bring people together through delicious drinks, fresh baked cookies, and friendly service."
Senior, Ellie Reese was a big fan of the shop before she started working there. Her family and neighbors adore it and have it catered at every party they host. She applied for a position because she wanted to have money to buy things that she enjoyed and also to start saving up for her future. Her job at the establishment is to garnish and make the cookies. Somewhere between 20-30 people come in during her shift, but it gets crowded at times because it's located inside of Smith's.
Reese stated, "My favorites [cookies] are Sprite pomegranate, grapefruit and creme, and their Crinkle cookie."
Twisted Sugar also offers a mobile app available on both the App Store and Google Play for customers to order through the app ahead of time. The new southwest location will welcome walk-in customers and accept orders from a mobile app.