Senior Spotlight: Mae McDowell
Theatre is a huge community. Senior Mae McDowell has been a part of this community for all four years of high school. She enjoys being a part of it and was the Head Stage Manager for the musical "The Addams Family" this school year. McDowell has been involved in theatre for all 4 years of high school and is very sad to leave. Although she is leaving, during her time at Shadow Ridge, McDowell has made a heavy imprint on the people around her.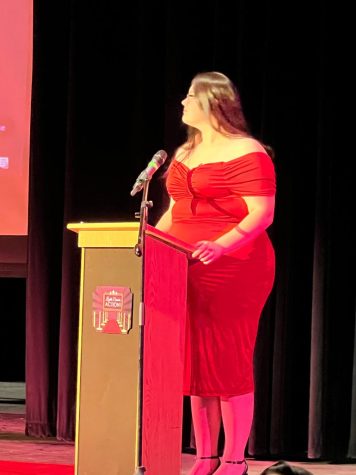 Junior Kenny Kendrick is the new president of theatre next year. They have some pretty big shoes to fill because McDowell was president for this school year.
McDowell had a lot of fun, but at times was also extremely stressed. "Being president was very hard sometimes but it was fun," she says. "There were some very hard times, and a lot of unnoticed hours that I had put in. It all worked out in the end and i feel like I'm really proud to have said that i am the president of troup #6626."
Kendrick is inspired by McDowell and looks up to her.
"Mae inspires me because she shows how dedicated she is and how much she wants to take care of and guide those in our theater," they explain. "She inspires me because she always strives to do the absolute best she can."
"
I'm going to be attending the University of Nevada Las Vegas, aka UNLV, for elementary education. If all goes to plan I'll become a first grade teacher!"
— Mae McDowell
Through her 4 years in high school, McDowell has made her mistakes, but so has everyone else. McDowell's advice for current and future high school students is to not skip class.
"Don't skip! I feel like I skipped all the time and I'm so behind in all my classes. I just feel stupid, like what was I even doing? NOTHING!! I was doing nothing and getting behind when I could have just gone to class and been ok. There's always after school and the weekends to do stuff, or even nothing at all!"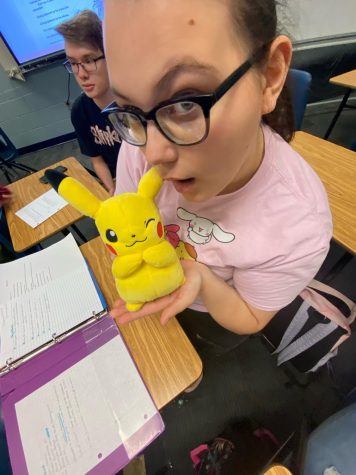 Since McDowell has been here, she's grown very close to the relatively new theatre teacher, Mrs. Hartley.
"Mrs. Katina Hartley is my favorite teacher of all time because she has been there for me for 3 years now and we have a very close bond. Even though I'm in the wrong most of the time, and she'll tell me I'm wrong she helps me become better and I'll forever love and appreciate her."
After school, in McDowell's free time she'll relax. After all, being president isn't easy.
"I usually act, work, and play video games. I'll sleep and cuddle with my new cat! His name is Chunky and he has 6 fingers!"