Trent Smith: Bringing the Heat
Senior, Trent Smith, began his wrestling career when he was in fifth grade and he has continued to excel in the sport since. He first started wrestling because his father wanted him to be in the same sport as his brother, and in effort for him to lose weight as a kid, and he hasn't stopped since then. He spends most of his days either at practice or school, two things he excels in highly.
"There is not much to say about him.  The kid is a stud.  He is a great example for how all of our student athletes should be at Shadow Ridge.  He is in the running for being a valedictorian, is always respectful, hardworking, does extra on his own, and just a great human being.  We've been lucky with our wrestling program where we have had several once in a lifetime kids.  He is one of them.  He is a great example to his teammates and always encourages them.  He makes them and our team better.  Love the kid." states one of Smith's coaches, Coach Gledhill.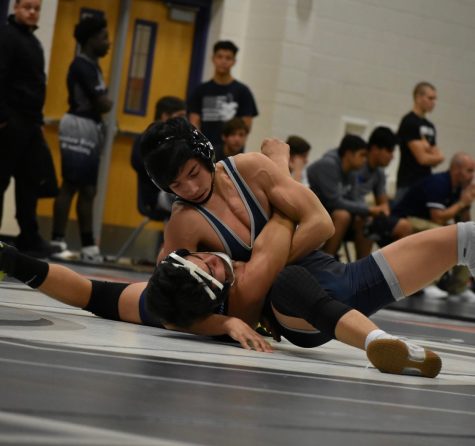 Smith has been recognized several times for his excellent performance on the mat in the seven years he has been wrestling.  Thus far in his career he has placed 3rd at the high school state competition, is a youth state champion, and has placed and won multiple national tournaments. In addition to being a starter for the Shadow Ridge Varsity Wrestling Team, Smith is also part of Gold Rush Wrestling Academy.
Beyond high school, Smith is considering furthering his career in college. He does not have any specific college wrestling programs picked out yet, but he believes playing D2 or D1 would be amazing.  His coaches believe that he has the ability to wrestle at the D1 level, but he believes he still has many kinks and knots to figure out before fully committing, but he is planning on attending college regardless.
"
Join the Shadow Ridge Wrestling Team and meet coach Johnson and Gledhill!"
— Trent Smith
Smith is in the running to be Shadow Ridge's class of 2022 Valedictorian which is shown through the several hours he spends dedicated to school.
"I'll put it this way, when I'm not at school I'm at practice, when I'm not at practice I'm in school.  On top of that, I'm studying or exercising independently" Smith expresses.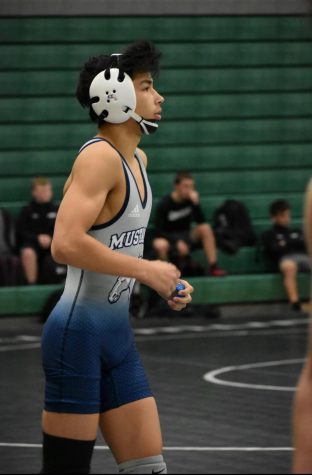 In addition to practice, Smith enjoys teaching and coaching the younger generation. He feels as though it brings them closer than just teammates, and makes the team, family. The love for teaching roots from his impeccable coaches themselves, Max Rohskopf and Chase Pami. Not only do they drive Smith to reach beyond his limits. In his opinion, Coach Chase is the most successful wrestler produced by Nevada and competes on the international circuit. Coach Max has also found several successes in college wrestling and MMA. Smith and Coach Max have created a close bond that he aspires to be able to teach the younger generation by learning from the best.
Although he is sad that this will be his last year competing at the high school level he is beyond excited for what the future holds and hopes that the rest of the season is successful.