Dueling Restaurants: Blaze Pizza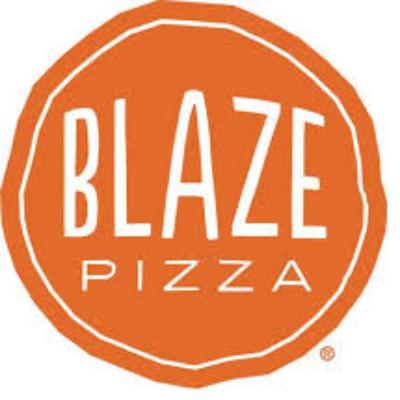 Blaze Pizza originated in Pasadena, California, in 2011. Blaze continues to have several franchises throughout the United States. The concept first began by taking inspiration from Chipotle,  when Elise and Rick Wetzel, who also happen to be the owners of Wetzel's Pretzels wanted to have a style where it was made by, and for the customer.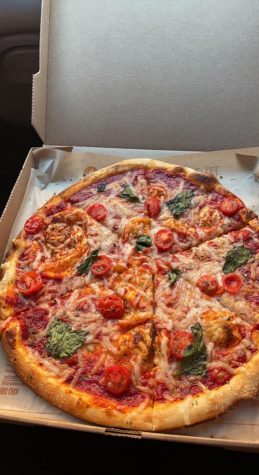 When I arrived at Blaze the staff was very kind and greeted me when I entered. Due to Covid-19 restrictions they require all staff and customers to wear a mask unless they are eating. Although the line to order was fairly long, it didn't take too much time. The man taking my order provided great customer service during the process of building my pizza. After adding my toppings, I headed over to find a seat to eat. Social distancing is still enforced at Blaze Pizza, and not all tables are available, and those that are, are apart from one another. 
I chose to get a two-topping pizza. It included the regular pizza dough, vegan cheese, basil, and tomatoes; it was a vegan margarita pizza. My pizza was the perfect amount for one serving. The thin crust made the portioning reasonable to consume the entire pizza without feeling overstuffed. It was cooked perfectly. The crust was just the right amount of crispness and the cheese melted very well, which is great because normally when it comes to vegan cheese, it is difficult to melt it completely without burning anything. I also added crushed red peppers which topped the entire pizza off. 
Overall, I would recommend Blaze! The customer service and atmosphere that they provide is easy going, and they have endless options from you to buy from. You can basically customize your pizza to your exact liking, even your crust! 
Blaze Pizza gets 9/10 pizzas!