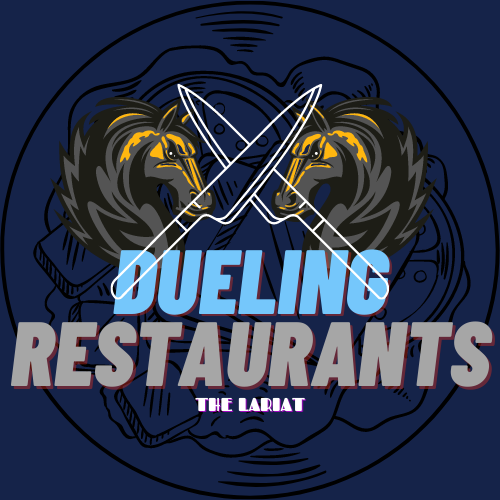 Dueling Restaurants: Blaze Pizza vs. Chicago Guys Pizza
November 1, 2021
Which pizza place is better?
Sorry, there was an error loading this poll.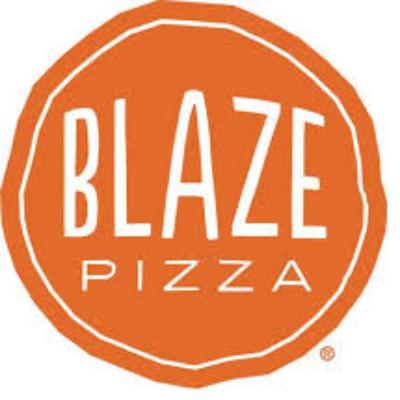 Photo Courtesy of: Kaliyah Luna
Dueling Restaurants: Blaze Pizza
Blaze Pizza originated in Pasadena, California, in 2011. Blaze continues to have several franchises throughout the United States. The concept first began by taking inspiration from Chipotle,  when Elise and Rick Wetzel, who also happen to be the owners of Wetzel's Pretzels wanted to have a style where it was made by, and for the customer.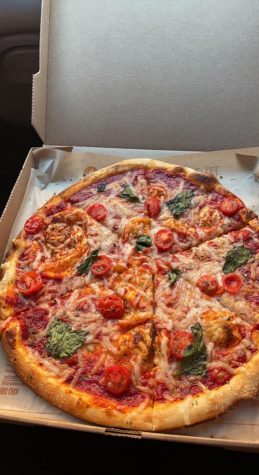 When I arrived at Blaze the staff was very kind and greeted me when I entered. Due to Covid-19 restrictions they require all staff and customers to wear a mask unless they are eating. Although the line to order was fairly long, it didn't take too much time. The man taking my order provided great customer service during the process of building my pizza. After adding my toppings, I headed over to find a seat to eat. Social distancing is still enforced at Blaze Pizza, and not all tables are available, and those that are, are apart from one another. 
I chose to get a two-topping pizza. It included the regular pizza dough, vegan cheese, basil, and tomatoes; it was a vegan margarita pizza. My pizza was the perfect amount for one serving. The thin crust made the portioning reasonable to consume the entire pizza without feeling overstuffed. It was cooked perfectly. The crust was just the right amount of crispness and the cheese melted very well, which is great because normally when it comes to vegan cheese, it is difficult to melt it completely without burning anything. I also added crushed red peppers which topped the entire pizza off. 
Overall, I would recommend Blaze! The customer service and atmosphere that they provide is easy going, and they have endless options from you to buy from. You can basically customize your pizza to your exact liking, even your crust! 
Blaze Pizza gets 9/10 pizzas!

Leave a Comment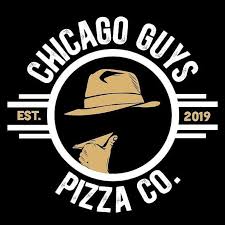 Dueling Restaurants: Chicago Guys Pizza
Chicago Guys Pizza is a local pizza place here in Las Vegas. Located on North Durango, the small pizza shop is based on not only Chicago style pizza, but also a wide variety of other foods. This includes sandwiches, salads, desserts, etc. The wide variety of menu options that they offer makes your choices endless.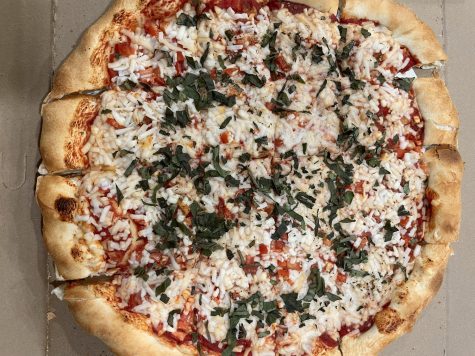 Not only is their food great, their staff is even better! When I first opened the door I was immediately greeted by the staff in the front. They were very friendly and were helpful while I was deciding what to order off the menu. They also require all staff and customers to wear masks due to Covid-19. The process of ordering was very easy and straightforward. After I finished ordering, I sat down in one of the several seats they had to wait for my pizza. The waiting time they gave me was about 20-25 minutes, and my pizza was finished in 20 minutes! Upon receiving my pizza I walked to my car to take my pizza and enjoy my meal at home. 
The pizza came in a variety of sizes, 12, 14, and 16 inches, I chose 12 inches. I was also able to choose between thin crust or hand tossed pizza, and I chose hand tossed. I chose to get a pizza similar to the one at Blaze, vegan cheese, tomatoes, and basil. At first glance it didn't appear that the vegan cheese had melted, but after pulling a piece, it was very apparent that it was melted. The crust was perfectly crisp and the pizza itself was at a perfect temperature. This pizza was one of the best pizzas I have ever had. Every aspect of the pizza fit very well together, and all the elements of the pizza were able to compliment each other. 
Overall, I would recommend this pizza over any other pizza place. The customer service was impeccable and the pizza itself was mouthwatering. Their wide variety of options you could choose from makes the option endless at Chicago Guys Pizza!
Chicago Guys Pizza gets 10/10 pizzas!

Leave a Comment