Pennzoil 400 Presented by Jiffy Lube
The Pennzoil 400 takes place during the Spring NASCAR Weekend of March 3rd to March 5th. Sunday is when the Pennzoil 400 takes place. It is presented by Jiffy Lube and is a part of the NASCAR Cup Series. The event is held annually at the Las Vegas Motor Speedway. There are two races that take place in Las Vegas. The Pennzoil 400 is the first of the two– the second being the South Point 400 in the playoffs.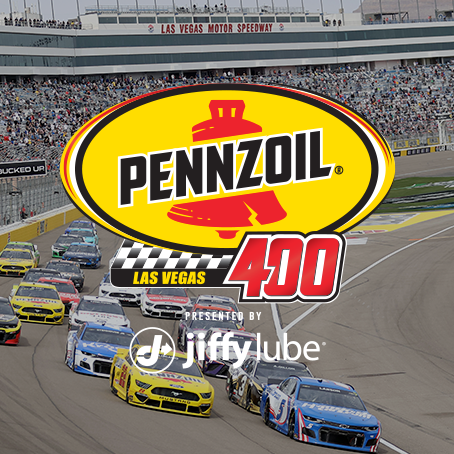 The first Pennzoil 400 presented by Jiffy Lube was held in 1998. Its first winner was Mark Martin on March 1st.
During the event, fans from all over the world come and watch each race. The atmosphere is easygoing and very exciting. 
"A NASCAR race has a really fun atmosphere," Kevin Bennett, a fan of NASCAR and teacher at the Ridge, tells. "There is a race each day of the weekend. There are some people camping out, making food, drinks, partying– having a good time."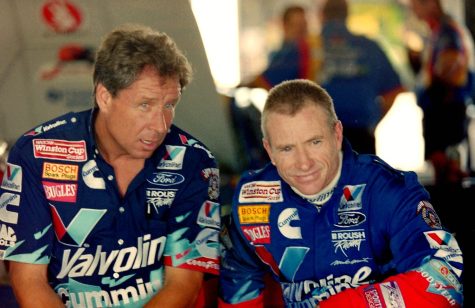 Bennett has been a fan of NASCAR and racing since he was ten years old. His father introduced it to him and he's been an avid fan ever since he was able to understand what was going on. Bennett will be attending a few races this weekend and is ecstatic to watch the races. 
"I'm not really into NASCAR, but it seems like something Mr. Bennett would be into," Violet Flanagan, a student of Bennett, says. "I hope he has a lot of fun this weekend."
The atmosphere is majorly brought by the people within the space. There are many personalities that are seen both on the track and throughout the event. The different drivers have specific traits that carry on into their competitiveness and fans usually follow a few of them– making a few favorites along the way.
Bennett has followed some over the years as well. A favorite of his was Greg Biffle, but he has since retired. Bennett now likes Ryan Blaney and Chase Elliott but says that it definitely isn't the same.
All in all, NASCAR races each have an interesting feel to them and is packed with a lot more than others expect.
"I think that there is a lot of action in [NASCAR races]," Bennett explains. "There is a lot of entertainment and strategy that a lot of people don't realize is involved."