FoodieLand Night Market: Las Vegas
The FoodieLand Night Market is coming to Las Vegas from March 24th to March 26th and again from March 31st to April 2nd. It will take place at the Las Vegas Motor Speedway and its main goal is to introduce new foods to all. So many cultures make up the world and the FoodieLand Night Market aims to keep those legacies alive through a love of food.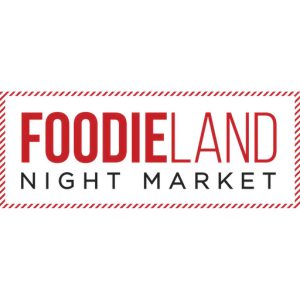 "At FoodieLand, we believe that food brings people together, so we've created a space to connect communities with an unforgettable food experience," their site states.
Entry tickets are $5.00 and can only be bought online. Attendees are not able to purchase tickets at the door. Those that are younger than five years old receive free admission. Backpacks are not allowed whatsoever. Handbags or strollers, though, are permitted. Due to venue policy, pets are not allowed– service animals only.
The event is ultimately a culinary festival that encourages all people to express themselves and try all things offered. Hundreds of vendors will be present to serve food and sell souvenirs as well. Entertainment through games, performances, and shopping will also be present. There have been past events in many other cities. Berkeley, Los Angeles, and Sacramento are cities that the festival has visited. Of course, these cities are not the only ones that have been hosted. Although the event has only been held in Californian and Nevadan cities so far, there is so much potential for the event to grow even bigger than it is currently.
"It is a great opportunity to be able to try a variety of foods and experience different cultures through those delicacies," Paulane Tulop, senior, says.
There are a number of vendors that take on booths at the event. Boba, tacos, pasta, lobster, and so much more will be served at the venue. Each food has so much soul and heart put into it– keeping each culture alive for every attendee that gets to taste any dish.
"Festival attendees will discover an abundance of one-of-a-kind and exciting foods with a creative modern twist," they say.
Such a belief of connection lives through the small businesses that run the event in its entirety. FoodieLand supports these establishments by giving them a platform to open their doors to hundreds of customers they would not be able to reach otherwise. Having this chance is an amazing way to relate to the community– whether it be on a local level or farther distance pace.