"Deny Me" by Grace Gardner
Grace Gardner is not a household name by any means, but her music has picked up the interest of many. She has recently released a song called "Deny Me" after teasing its content on TikTok to her few followers at the time. Another TikToker, Treasa McDermott, created a cover because of her personal liking of the lyrics. This cover was loved intensely and "Deny Me" picked up a number of future listeners.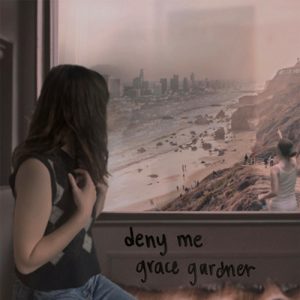 "I can't believe my guitar part made it this far," Citizen Papes, a collaborator on the song, comments.
Gardner was raised on the outskirts of a Texas city. Her music takes on the 70s and 80s rock as well as folk as she lived in New Orleans for some time. She is largely inspired by artists like Carole King, Stevie Nicks, and Joni Mitchell. These amazing women influenced her at a young age and created a path for her to follow as a fellow artist. The music she has released gives off the same feelings as names like Phoebe Bridgers and Lizzy McAlpine. It is definitely of the more melancholy genre, but the heart-wrenching lyrics continue to pull a listener in. 
"It is so unbelievable to me how many of you are connecting and resonating with this song," Gardner says. "I poured my whole heart into this and I am over the moon."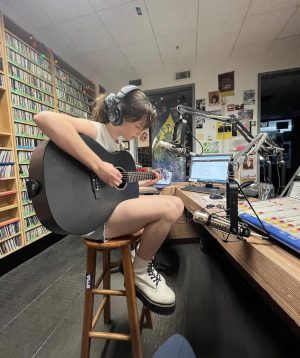 Songwriting and journaling are all a part of Gardner's life. Her lyrics sing to so many heartbroken people in a delicately destructive way. The beauty of songwriting is the way emotions are expressed in a plethora of ways depending on a person's experiences. Gardner's way of writing will be admirable to the aspiring songwriters of every generation to come. 
"This kind of vulnerability is new to me, but I've never felt more confident in my writing," Gardner tells. "My innermost fears are on display with this song — of abandonment, of reciprocation."
"
After all, is heartbreak not the most raw, vulnerable show of love?"
— Grace Gardner
The song tells of an unrequited love that the narrator hopes to let go of through rejection. Still, they hope to show the recipient that they are loved unconditionally. Having seen the darkest parts of the other, the singer is still in awe of their beauty. It is the most painful way of loving someone that seems to show the most heartwarming outcome.
"It is a song that wears many hats- devotion, desperation, a final plea for closure -but is both a heartbreak and a love song," Gardner explains.