Keshi on Tour!
Casey Luong, famously known as Keshi, is already preparing a tour for his way back home after the end of his current route. He is on the Hell/Heaven Tour and will be traveling on the Hell & Back Tour soon.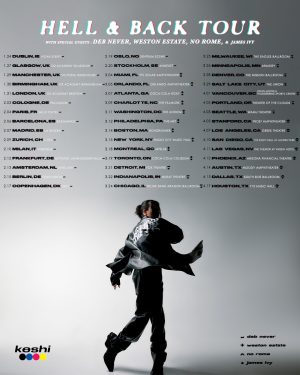 For the Hell/Heaven Tour, Keshi has primarily traveled through Europe and North America. He's had shows all over the U.S. and all the way to Denmark as well. He is now prepping for shows in Asia, Australia, and New Zealand. Cities like Jakarta and Tokyo will be welcoming his amazing music with open ears during the month of December while cities like Sydney can expect him during November. All in all, Keshi's tour dates continue to pile up with filled seats at every venue he walks into. 
Hell & Back features only North American and European cities for now. Other locations are still to be determined, but presale has already started. Keshi has been releasing codes on his Instagram account for early access and music platforms like Spotify have given his listeners a way to buy tickets as well. Fans are so excited to welcome him into their cities and his stage presence definitely isn't something they want to miss.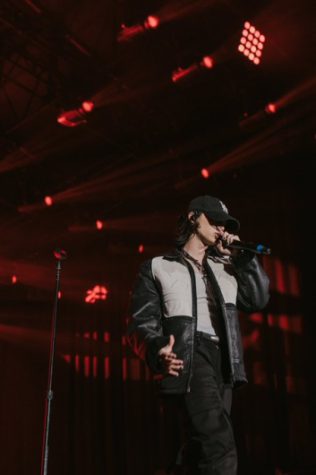 "It was unfortunate that I was unable to go to the [Hell/Heaven Tour]," Paulane Tulop, senior, explains. "But I hope to attend his concert this time around!"
Although Keshi is an Asian-American artist, he does not want to be known for that aspect of himself. His music is more than just being an Asian-American and he hopes to promote himself as just a creator of music.
"I just want to be an artist. I think that's where I found success, just doing my thing," Keshi says.
His latest album release goes by the name GABRIEL. Its name comes from his love for the name. GABRIEL itself is a lot more personal than Keshi intended. It's filled with such beautiful sound that evokes an unexplainable feeling. While making music, though, Keshi has learned a lot.
"I started thinking about how being an artist is more than being a songwriter, being a singer, and even more than being a producer," he tells. "It's about understanding the ins and outs of a world that you build for someone to listen to and live inside. That was really important for me to understand my musical journey." 
Keshi has grown as an artist throughout his career. From having more lo-fi focused music to having a studio album that consists of all kinds of sounds, he has no signs of slowing down at all. The connection his listeners feel throughout each song, new or old, is timeless and something that can't be forgotten in the world of music.