"Everything I Know About Love" — Laufey
Laufey, a modern jazz musician, has released her debut album! It is titled Everything I Know About Love and it speaks to romantics all over the world. It captures the feeling of falling in love and the emotions that follow the aftermath. Lyrics are paired with lovely instrumentals that genuinely capture one's heart.
"This album is for my old souls, fellow romantics who live through every moment of life like it's a scene in a movie," Laufey tells about her album. "I poured my heart into these 13 songs."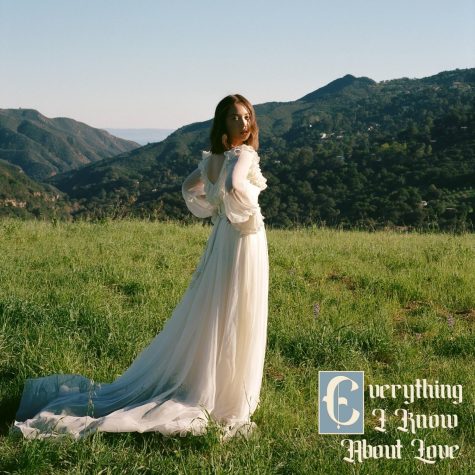 Before releasing her album in full, Laufey posted the sheet music that made up its contents. For those who played instruments and could read sheet music, it was the biggest spoiler that could've been let out. Having said this, Laufey's music is of a classical nature. It's driven by piano cords and the softest strumming of guitar strings.
Her music style is inspired by artists like Chet Baker, Carole King, and Norah Jones. The classic jazz undertones mixed with folk and pop allow Laufey's delicate vocals to shine in the most beautiful way. 
"I got to write and produce the title track and Night Light with her," Leroy Clampitt, a producer and songwriter that worked on the album with Laufey, says. "Watching her write these string and vocal arrangements in her head as we recorded them was remarkable."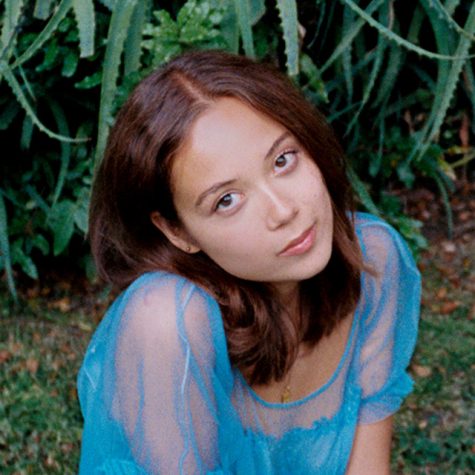 She is half-Icelandic and half-Chinese. Her mother is a violinist while her grandfather was a violin educator in China. Her childhood was made up of moving back and forth between Washington D.C. and Iceland. She debuted at the age of 15 as a cellist for the Icelandic Symphony Harmonic. Laufey would learn multiple instruments from a young age and music piqued her interest as she was surrounded by it through her early years. Female jazz artist albums in her father's collection brought her to where she is now. Artists like Billie Holiday, Ella Fitzgerald, and Peggy Lee were among those choices along with many more. 
Even as Everything I Know About Love is her debut album, she also has EPs and several singles within her discography. She released her first single "Street by Street" amidst the COVID-19 pandemic as school was shut down. When isolated, she grew her influence on social media. Her first single would reach the Icelandic Radio Charts– eventually reaching number 1. 
Multiple songs of hers would spark interest in every community. Songs like "Valentine" or "Like the Movies" continuously bring comfort to the hearts that seem to long for warmth. The comforting rhythm of each piece of art in Laufey's discography will endlessly attract those that crave a mix of old and new. 
Spencer Stewart, another musician, worked with Laufey for the album as well. 
"[Laufey is] an artist with a clear vision, a consummate musician," he explains. "I can't speak highly enough of her!"
Truly, Everything I Know About Love seems to be just another beginning of Laufey's enchanting charm.