Feng Cha Teahouse: Craving for Calm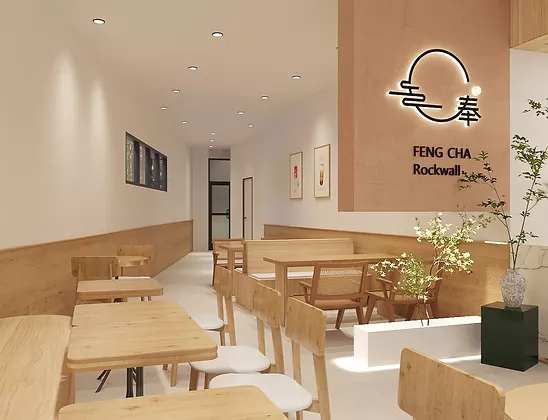 There are so many boba spots to choose from worldwide. Among those choices is Feng Cha Teahouse. They serve both desserts and drinks. Each item is served with utmost quality and the establishment altogether tries to give a peaceful atmosphere for every customer that walks in.
"We want our customers to be able to unwind and feel at home in our stores, so we provide a comforting environment to melt their stress away," Feng Cha tells.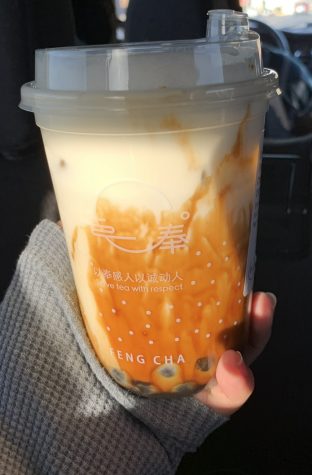 The feeling of togetherness is what captures Feng Cha as a whole. Even their name has a simple yet heartwarming feeling. In Chinese, Feng Cha means "serve tea with respect." With that name, it is only expected for the teahouse to give customers a wonderful experience. Of course, serving tea is not a big deal in the U.S. In the Chinese culture, though, serving tea is a ceremonial practice. It is said to be a way for people to connect with spirits in the higher orbit. With this background, Feng Cha truly tries to bring the best experience to every individual that walks through its doors. 
"
Bring People Together"
— Feng Cha
"It's really nice," Ryan Coching, freshman, says. "I love the drinks and the scenery is a vibe. It's a great place to have a date or even study."
There is a plethora of drinks and desserts to explore. There are also multiple alternatives/choices for those that may want dairy-free, gluten-free, or caffeine-free items. The teahouse caters to all and continues to give customers new reasons to come back. 
A popular drink at Feng Cha is their Creme Brûlée Dirty Boba. Its warm feel and sweet taste hold a special place in many hearts. It has a caramelized sugar cap on top with a creamy milk custard right under. All in all, the drink brings satisfaction to anyone's sweet tooth.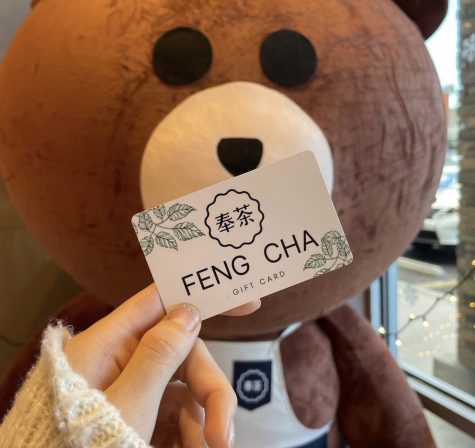 At its Las Vegas locations, the trademark is the teddy bear that sits on its platform. It brings a type of comfort that most boba spots do not offer. This adorable addition adds to the feel of the teahouse– stressing that their goal is beyond tea.
"All of our stores strive their best to provide a comfy teahouse experience to our customers," their website states.
Simply put, the values of Feng Cha lie in a comfortable environment, mood-boosting qualities, and a place for social hangouts. It welcomes everyone with open arms and an uplifting touch of sweetness.