Dueling Restaurants: Everbowl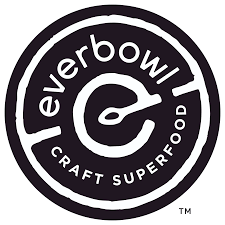 Everbowl offers over 35 locations and is continuing to expand. Recently they just opened their newest location in Las Vegas on Simmons. The building is smaller compared to the other buildings in their plaza, but looks can be deceiving. Found around Albertsons their building sort of tucked in the corner of the plaza. Their menu features more than just acai bowls as well. It includes acai bowls, smoothies, and coffee.
The setup of Everbowl is very different from Bowlology.  It features more of a buffet style, similar to how you would be served a Chipotle. When I entered, there were no other customers in the store. We were immediately greeted by the staff. They began helping us, guiding us through their menu and how to order. You can choose to order a specialty item that is already created for you, or you can "build your own." I chose to build my own. 
I first began with a pitiya base, and chose banana, cinnamon apple, coconut, almond butter, cacao nibs, blueberries, goji berries, and honey as my toppings. The employee was not skimping on the toppings or the base at all. My bowl was overflowing by the time I was done adding all the toppings. With the generous amounts of topping they gave, I decided to tip them $2.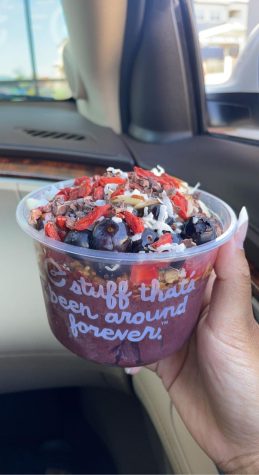 After paying and receiving my bowl, I decided to enjoy it in the car instead because the building itself is smaller than Bowlology. This was the better of the two bowls for sure. The base was well dispersed and there were no frozen pieces in it. All the toppings were fresh and tasted amazing. 
Overall, I would highly recommend Everbowl. The experience you get to see your bowl being made is so much fun, and is genuinely a great experience. They also offer merch and other products that you can take home to make your acai bowl experience at home next level.
Everbowl gets 9/10 acai bowls.