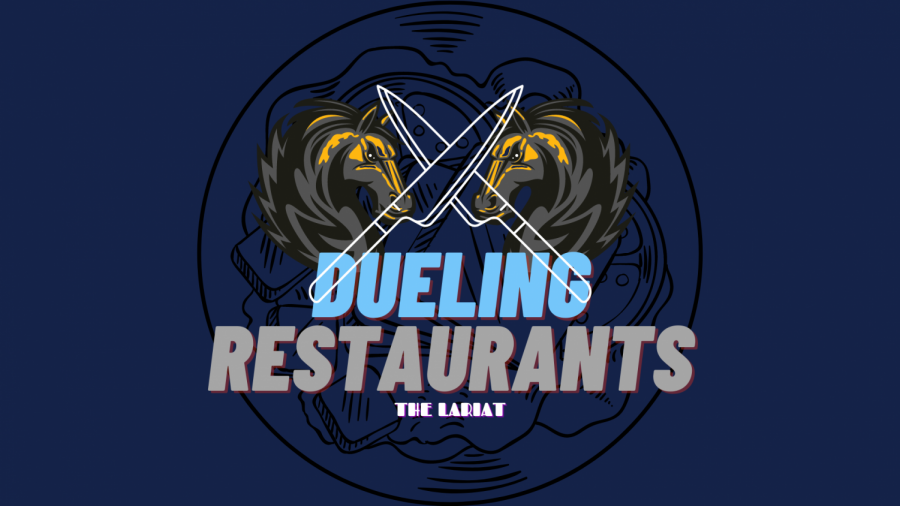 Dueling Restaurants: Bowlology vs. Everbowl
May 23, 2022
Do you like acai bowls?
Sorry, there was an error loading this poll.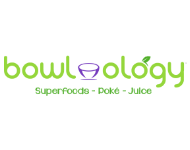 Dueling Restaurants: Bowlology
Bowlology offers 10 locations in total in Nevada and California. Locally, the closest location is at Centennial Center Blvd. It can be found in between Yogurtland and Trader Joes. Having only locations in two neighboring states, they plan on expanding. Not only do they offer acai bowls, they also offer poke bowls, juices, and smoothies. 
When I first arrived at the location the environment was immediately welcoming. It gave off a modern bohemian vibe, with a feature chalk wall for customers to add their name, statements, etc. I arrived around 5 o'clock p.m. and it was hardly busy. There were about 4 other customers in line after I had ordered. When I walked up to the counter to place my order the staff was very kind. They strived to have a conversation with me, and helped me through picking a bowl to order. I finally came to the conclusion of ordering a Bohemian 1. This bowl features the base of pitiya sorbet, blue majik sorbet, blue majik chia seed pudding, and granola. For toppings it had kiwi, watermelon, honey, banana, and more granola. This is one of their specialty menu items that already has all the ingredients. Although you do have the option to build your own, I chose the simple route.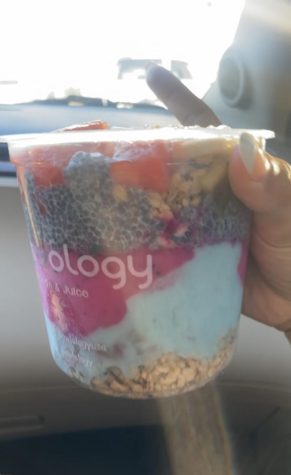 The wait time was minimal. Even with the other customers there, I still received my bowl in a timely manner. It took them about 7 minutes for me to get my bowl, and afterwards I decided to sit down in their dining area to enjoy my meal. It was a large bowl, a lot bigger than I was expecting. It was filled to the brim with fruits. The fruit tasted very fresh and cold. The chia seed pudding added a great contrast in texture and flavor to the bowl. The sorbet itself was sweet, but didn't taste processed. Although there were a few semi-frozen pieces of the base in the bowl, it was very enjoyable. 
Overall, I would highly recommend Bowlology. The staff, food, and environment make for a great experience there. It's a healthier alternative to your typical fast food and doesn't make you feel gross after eating it. I also enjoyed that they are not only restricted to acai bowls, they expanded onto poke bowls, juices, and smoothies, which can provide a variety of options for different taste pallets. 
Bowlology gets 8/10 bowls!

Leave a Comment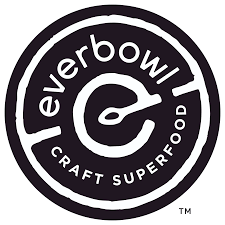 Dueling Restaurants: Everbowl
Everbowl offers over 35 locations and is continuing to expand. Recently they just opened their newest location in Las Vegas on Simmons. The building is smaller compared to the other buildings in their plaza, but looks can be deceiving. Found around Albertsons their building sort of tucked in the corner of the plaza. Their menu features more than just acai bowls as well. It includes acai bowls, smoothies, and coffee.
The setup of Everbowl is very different from Bowlology.  It features more of a buffet style, similar to how you would be served a Chipotle. When I entered, there were no other customers in the store. We were immediately greeted by the staff. They began helping us, guiding us through their menu and how to order. You can choose to order a specialty item that is already created for you, or you can "build your own." I chose to build my own. 
I first began with a pitiya base, and chose banana, cinnamon apple, coconut, almond butter, cacao nibs, blueberries, goji berries, and honey as my toppings. The employee was not skimping on the toppings or the base at all. My bowl was overflowing by the time I was done adding all the toppings. With the generous amounts of topping they gave, I decided to tip them $2.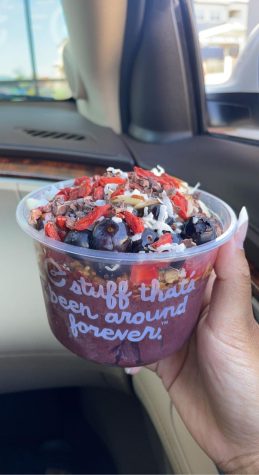 After paying and receiving my bowl, I decided to enjoy it in the car instead because the building itself is smaller than Bowlology. This was the better of the two bowls for sure. The base was well dispersed and there were no frozen pieces in it. All the toppings were fresh and tasted amazing. 
Overall, I would highly recommend Everbowl. The experience you get to see your bowl being made is so much fun, and is genuinely a great experience. They also offer merch and other products that you can take home to make your acai bowl experience at home next level.
Everbowl gets 9/10 acai bowls. 

Leave a Comment