Serenity Lies in Studio Ghibli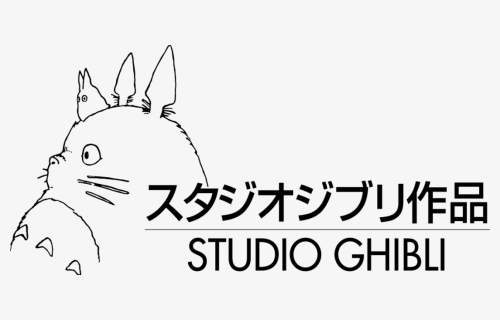 Even with an abundance of movies already circulating the world today, Studio Ghibli, still stands tall with its nostalgic animated films that continue to bring comfort to its viewers. The magical brilliance embedded into each film touches the hearts of viewers of any age and at any time. 
Studio Ghibli Inc. is a Japanese animation studio that produces films, shorts, and television advertisements. Although best known for its feature films, Studio Ghibli has an array of animators and production managers that work on countless projects.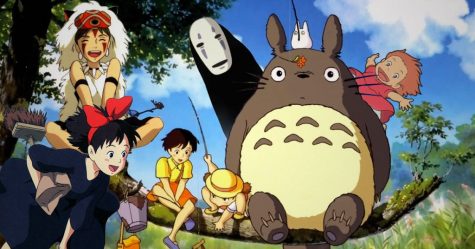 Among those directors is Hayao Miyazaki. His works include Ponyo and My Neighbor Totoro, but the list definitely does not stop there. Miyazaki combines the anime style of Japan and American style animation to unleash this unique and distinct way of portraying emotion, characters, and nature. Most fans would most likely recommend his works among the Studio Ghibli franchise just because of its familiarity worldwide.
Ran Angel Generosa, a junior and an avid Studio Ghibli film lover, recommends Miyazaki's films because of the enchantment he seems to add in each film he puts his heart into.
"I love [Miyazaki's] style and his ability to combine everyday problems of the world with the elements of fantasy," Generosa explains.
Another well-known quality of these films is their constant representation of issues while still being able to entertain younger audiences. With empowering women, montages of emotion, and the childlike yet mature outlooks on life, Studio Ghibli films know how to impact an audience. Each film is described as an adventure but still carries its comforting reputation as well. It's an experience that numerous people love to turn back to when seeking tranquility from the crazy reality that most are faced with. 
A newfound love for nature, everyday objects, and one's own character are what Studio Ghibli brings. Its entrancing animation and elegant character designs allow for the viewers to truly appreciate what the world has to offer. Even as all people have a different interpretation of the studio's countless movies, there is no disagreement among the beautiful artistry tied into each piece. 
Sophomore, Sierah Coleman, first found out about Studio Ghibli when on YouTube and saw an interesting flicker that pulled her in. She started with Spirited Away and since then, she has branched out her viewing adventure. 
"The style is very earthy and mystical-like," Coleman tells. "There's a lot of scenery in the ones I've seen so far."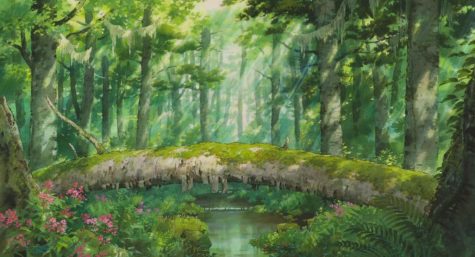 Studio Ghibli allows for lessons, different points of view, and new outlooks on life. Despite concepts being picked up on a common scale, there are always various messages being picked up by viewers.
"…I know that I've learned a few lessons from the movies," Generosa says. "Some of which have continued to help me learn more about myself and how I view life. There is… so much you can gain from watching these movies and it's crazy how much they can give you in just a couple hours of film."