Shang-Chi: Marvels First Asian Led Film
*** Minor spoils ahead***
This past weekend, the MCU's newest hero made his debut at the box office. Shang-Chi and the Legend of the 10 Rings have taken the world by storm, making 142.2 million worldwide in the short time it's been released. 
Shang-Chi and the Legend of the 10 Rings follows the story of Shang, or as the audience meets him, Shawn, as he is uncovered from his mundane life by the 10 Rings organization and has to step up to defeat his father as he misguidedly attempts to destroy an ancient world and in turn earth.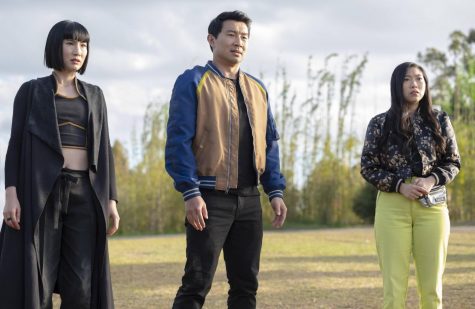 The impressive new addition to the MCU features a powerhouse of a cast starring Simu Liu, Awkwafina, Tony Leung, and Michelle Yeoh. According to Variety, the Marvel Cinematic Universe is the biggest film franchise to feature an Asian lead and an Asian cast of this scale. In addition, Shang-Chi is the first of Marvel's big-budget films to focus on an Asian superhero (especially one that could potentially fight alongside the Avengers) according to The Ringer. . Not only is the representation in the cast amazing but the artists responsible for the film's breathtaking soundtrack were made up of many young up-and-coming Asian-American artists. Senior Elizio Bodden watched the film over the weekend and was incredibly impressed by the introduction of an Asian superhero to the MCU. 
"
I really enjoyed how they were finally able to tie some sort of East Asian superhero into the marvel universe. The depictions of Chinese mythology were not only beautiful but accurate"
— Elizio Bodden
Shang-Chi's shining light is, of course, the outstanding cast but the film elevates its honor for Asian cultures and inspiration even more by showcasing some of Marvel's most jaw-dropping action to date. The fighting style in Shang-Chi is directly derived from many styles of Kung Fu as Shang-Chi from the comics is known as "Master of Kung Fu. The fight scenes in Shang-Chi are some of the best and well-coordinated fight scenes that have been seen in the MCU thus far according to Den of Geek. Through the masterful depiction of martial arts in Shang-Chi, the movie is able to convey more than just attention-grabbing action, but it is able to tell a story of its own and show a gentle peace in contrast to the harsh violence. 
Bodden who has a background in martial arts shares, "Its depictions of martial arts felt very genuine. You could tell they put a lot of effort into this movie."
These masterful fight scenes were choreographed by martial arts specialist Brad Allen who tragically passed away just last month. Allen studied under legendary martial artist and actor Jackie Chan and according to Simu Liu, who played Shang-Chi, was the first non-Chinese member of Chan's stunt team. In a scene where Shang-Chi is fighting with razor fist (a member of his father's 10 rings organization) in a bus, Shang does a move where mid-fight he takes his jacket on and then puts it back on again.  In an interview with CinemaBlend, Liu says this is a direct tribute to Chan's "Jacket on, Jacket off" technique in the 2010 remake of The Karate Kid.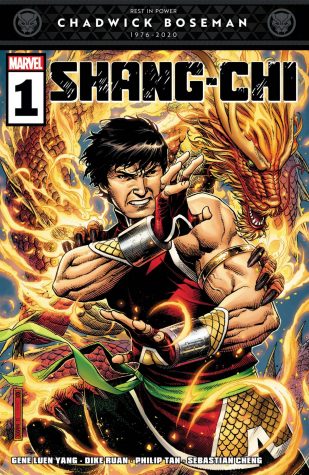 Although this film has made leaps and bounds for Asian representation in Hollywood, Shang-Chi originated as a very problematic comic. The Shang-chi comics started out with a lot of racist stereotypes, yellow faces, and offensive characters that were forced upon the original creators of the comic in order to appease white audiences and for it to be sold due to the racist nature of comic readers.
"At the time, Englehart said, he and Starlin were instructed to make their character half White," told CNN. "Englehart was used to racism from comic book readers — as a writer for the character Luke Cage, he recalled some Southern stores refusing to sell issues from the series because its lead was Black — so, to get the approval they needed to write their comic, they made Shang-Chi's mother a White American woman."
Writer Gene Luen Yang was given the opportunity to remake the Shang-Chi comics in 2020. Yang revisioned the comics to tell Shang-Chi's story in a way that appreciates Chinese culture and tells the story of a modern Chinese American that people of Asian descent can relate to.
CNN states, "'I was not a Shang-Chi fan when I was a kid. [said Yang]I encountered those Shang-Chi comics at a time when I didn't feel comfortable being a Chinese-American. So it just felt like, you know, the Chinese-American kid picking up the comic with the Chinese superhero — it felt like I was highlighting what made me different.' But by taking control of Shang-Chi's comics destiny, Yang helped reshape it into a story that could have mattered to him when he was younger."