Spider-Man No Way Home Trailer Breaks Records!
The new Spider-Man: No Way Home trailer was released on August 23rd and fans went crazy over the reveal. The trailer broke the record for most global views in 24-hours with an amount of 355.5 million views! The number of views has even surpassed the 289 million that Avengers: Endgame received. Even with an early version of the No Way Home trailer being leaked the weekend before, it has still managed to gain popularity quickly.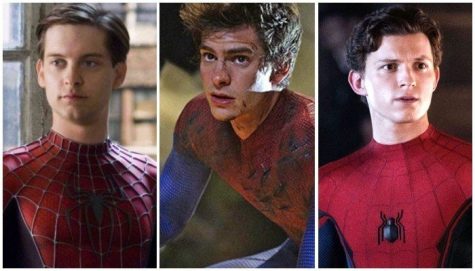 This is Tom Holland's third Spider-Man film, the other two being Spider-Man: Homecoming and Spider-Man: Far From Home. Tom Holland has already reacted to the news of the new record-breaking trailer on his Instagram story stating, "The love and support you guys show for the film is so exciting. Honestly, that's just the tip of the iceberg. You have no idea what is to come. I'm so excited to share more with you guys, and it feels so good to be back with Spider-Man and showing you trailers, having films coming out. This is so exciting." 
This movie is picking up where Spider-Man: Far From Home (2019)  left off. In the trailer, it shows the aftermath of Spider-Man's identity being exposed to the public. Not only is Peter Parker (Spider-Man) being targeted but his loved ones are also receiving negative attention from the media, the public, and the police. In the trailer, viewers can see that Peter pays a visit to Doctor Strange (Benedict Cumberbatch) to ask for help. This does not end well for anyone though. 
Throughout the trailer are hints of the multiverse being opened by Strange, which means that the two previous Spider-Mans (Tobey Maguire) and (Andrew Garfield) have a chance of returning. This also means that some old villains from the other movies such as Sandman, the Green Goblin, and the Lizard might also make an appearance.
On the topic of old villains, Alfred Molina has already made an appearance in the new trailer. His iconic role-playing Doctor Octopus in the 2004 Spider-Man 2 has returned. Actor Jamie Foxx is also confirmed to make a return as Electro from (The Amazing Spider-Man 2, 2014). Fans are excited to see Doctor Strange and Spider-Man team up in this movie. Spider-Man: No Way Home debuts in theatres on December 17, 2021.