Disneyland: Back and Better Than Ever
Since Disneyland first opened its gates in 1955, it has been the choice vacation spot for many families, welcoming nearly 18 million visitors per year. In its history, Disneyland has only closed twice (once when President John F. Kennedy was assassinated and once after the attack on 9/11) with its third time ever closing caused by the spread of Covid-19. Disney was finally able to reopen on April 30th, 2020 but sadly only for California residents. Thankfully, on June 15, eager visitors from around the world were finally able to return to the most magical place on earth.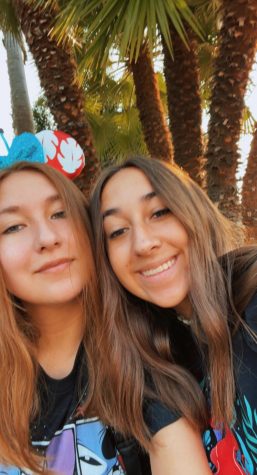 Out of state guests are now able to visit Disneyland regardless of vaccination status, although it is highly recommended that guests be fully vaccinated and test negative for Covid before their trips according to the Disneyland website. Masks are also required to be worn indoors at all times but are optional outside. 
"We only had to put our masks on when we went inside stores or indoor rides and there would be a cast member standing near the entrance of a ride to remind you to put your mask on," explains Paige Martinez. "You didn't have to wear the masks outside though or on any open-air attractions. There are some consequences to not wearing a mask inside, for instance on the Guardians Breakout ride (which used to be the tower of terror) if guests don't have their masks on, they won't get their pictures taken." 
For guests to get entry to the parks they must have a purchased ticket as well as a park reservation for the days they are planning to go. Although tickets are available for purchase at the gates, they are subject to availability so it is recommended that guests buy them online in advance. A park reservation is needed for every day that the guest plans to be in the parks if multiple tickets were purchased.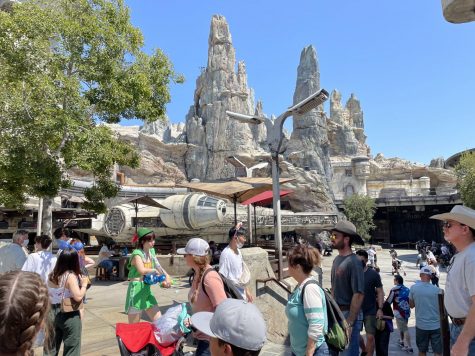 Many changes and improvements have been made to ensure guests have a smooth time at the parks and all safety protocols are followed. Two of the newer rides, Webslinger in California Adventure and Rise of the Resistance, require passes that can be booked on the day of starting at 7:00 am and again at 12:00 pm through the Disneyland app. According to Paige Martinez who visited the park last week with her family, the passes disappear quickly so it's important to get them right when they become available.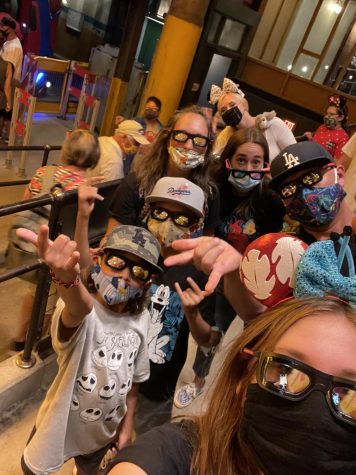 "For WEB SLINGERS: A Spider-Man Adventure and Star Wars: Rise of the Resistance, virtual queue enrollments are at 7:00 AM and 12:00 PM each day, subject to availability," explains the Disneyland Website. "In order to give as many Guests as possible the opportunity to experience these attractions, Guests can enter the virtual queue no more than once per day for each attraction, subject to availability."
The Disneyland app houses a bunch of useful tools to make guest's experiences much easier. Through the app visitors are able to order food, view park maps, find ride wait times, and get all the pictures that are taken of them on rides and through Disney photographers after purchasing the photo pass. In the app, guests can find the tickets they have purchased as well their park reservations and the virtual queues for the Webslinger and Rise of the Resistance rides.
"The Disney app was really easy to use and really helpful when it came to planning our day at Disneyland," explains Martinez. "Paper maps were available but the digital map on the app made it much easier to locate where you were in the park and how to get to your next destination and what the ride wait times were. We were also able to view menus for different restaurants around the park so we could figure out where to eat."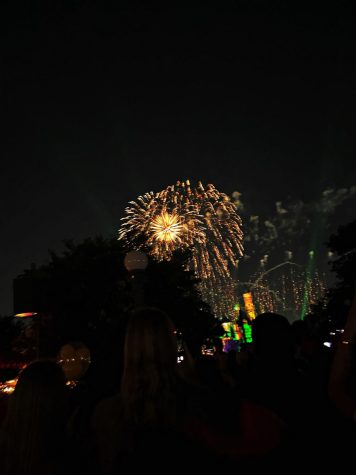 Although character meet and greets and parades are still largely a thing of the past, sprinkled around the park are a few characters that guests are able to take pictures with and wave to from a safe distance, and a few floats and moving attractions are still running. Among the attractions that were retired due to Covid, was the famous firework show that takes place above Cinderella's castle. To the delight of many fans, the firework shows have returned and the spectacular show begins at 9:00 every night lasting for 10 minutes.