Cereal Killerz Cafe Now Open in Centennial Hills
Cereal Killerz is a place that offers many unique dessert combinations such as coffee, teas, milkshakes, etc. with the addition of many different kinds of cereal. They are located at 7540 Oso Blanca Road, near Centennial Hills.  No matter what a person's taste buds are craving or what their preferences are, Cereal Killerz has an option for everyone.
Would you try the Ferrero Rocher milkshake from Cereal Killerz?
Sorry, there was an error loading this poll.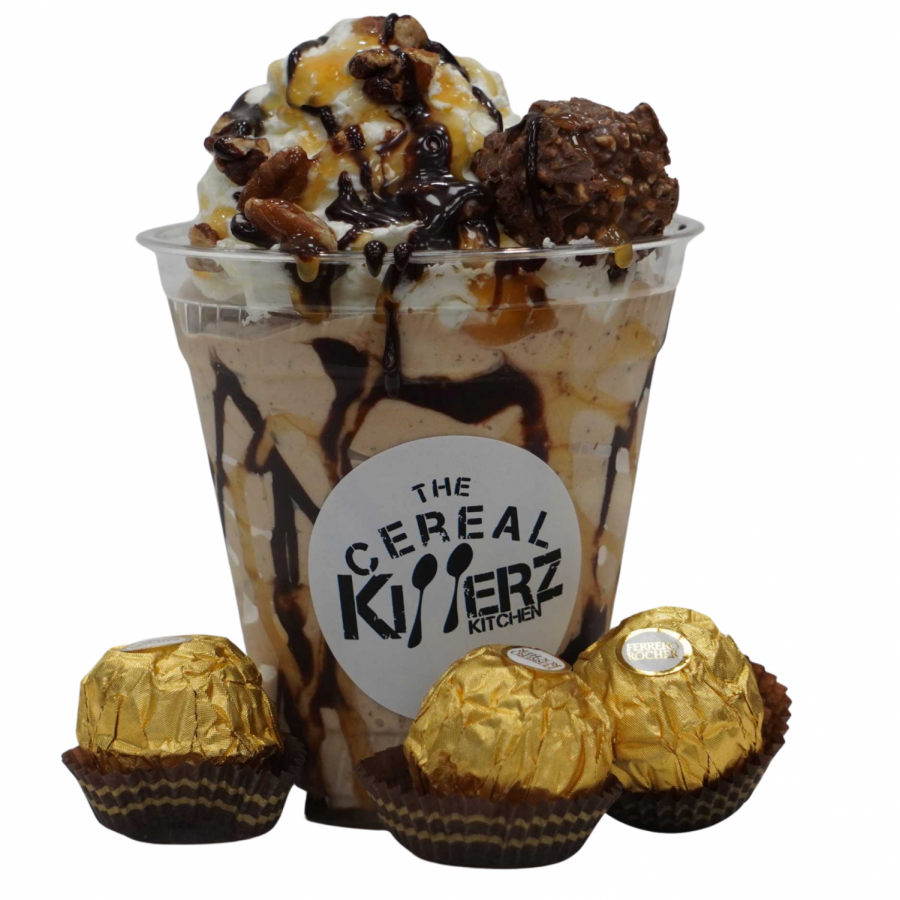 "Equipped with over 100 cereals from around the world, both dairy and non-dairy milk options and multiple toppings, our kitchen has something for everyone. We encourage you to use your imagination to build the perfect cereal bowl, cereal bun, waffle, ice cream, or milkshake of your dreams," states thecerealkillerz.com.
Cereal Killerz wants to make it an inclusive experience for anyone who decides to go there and try their fun creations. Not only are the most popular cereals able to be turned into all kinds of delicious treats, but popular chocolates and candies are specialties there as well.
"The Ferrero Rocher is inspired by your favorite chocolate and hazelnut nugget, this shake is a delicate blend of chocolate, caramel, and pecans that will delight your taste buds.  Drizzled with chocolate and caramel syrup, pecans, whipped cream, and a Ferrero Rochet on top, this shake does not disappoint. Even the pickiest eaters will be coming back for more, it's that good, explains thecerealkillerz.com. With a good mix of everything yummy, everyone will be wanting more. Not only is it a good mix of ingredients, but it is a good mix of hospitality."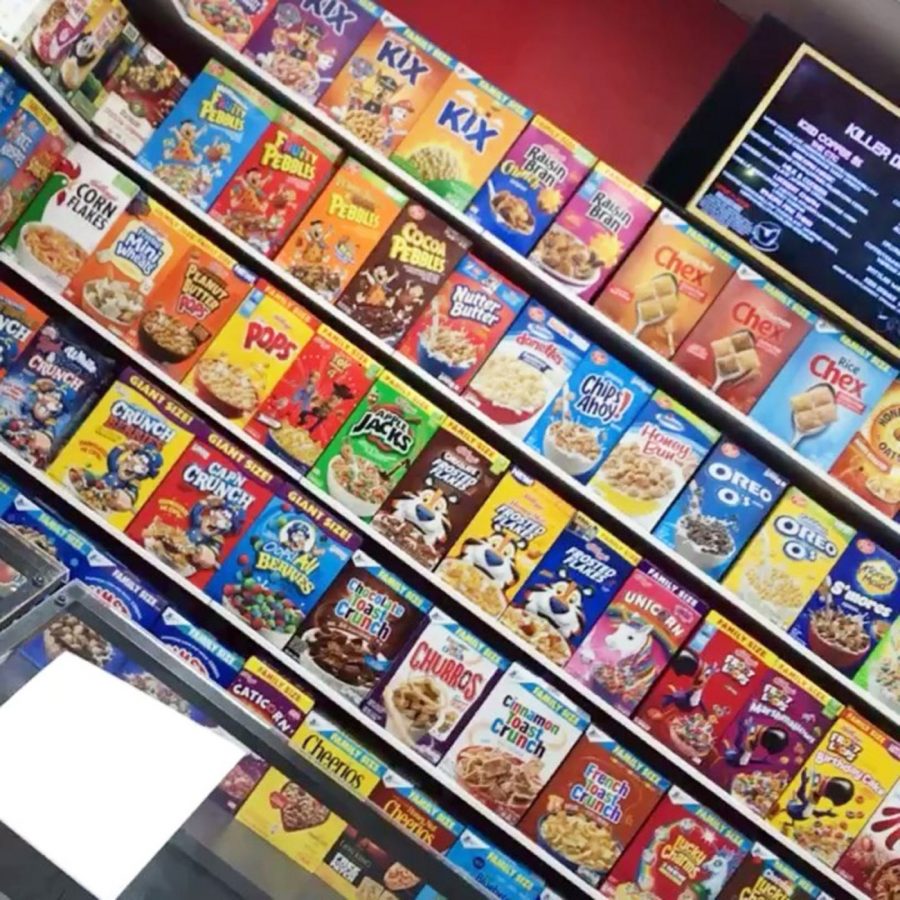 "My experience at Cereal Killerz was all around really good. The workers there were very polite and since it had been my first time being there, they explained the menu and helped me pick out the things I wanted. They really made me feel like I could choose any combination and they would make it work. Overall, my experience was really good and I would love to go again sometime soon," said junior Elizabeth Stephenson.
Cereal Killerz is devoted to making all of their customers feel welcome and making the experience feel easy.
Cereal Killerz has a wide variety of treats to choose from for anyone's cravings. Cereals, chocolate, candy, and many types of sweet syrups can be transformed into so many different treats.