Congratulations to 2020-2021 SRHS Salutatorian Benjamin Scow
Q: When did you realize that you were going to be the Salutatorian?
A: I realized I was going to be the Valedictorian the beginning of this year.
Q: How long have you worked in order to achieve this honor?
A: I have worked hard for over 4 years since before high school to achieve this honor.
Q: What does this award mean to you?
A: This award to me is recognition of hard work and dedication. I think earning this award does not necessarily make you the "smartest" kid at school, it means you learned not to procrastinate and how to plan and study effectively.
Q: How has your family reacted to this achievement?
A: Nobody was shocked, I was genetically groomed to earn this title from birth.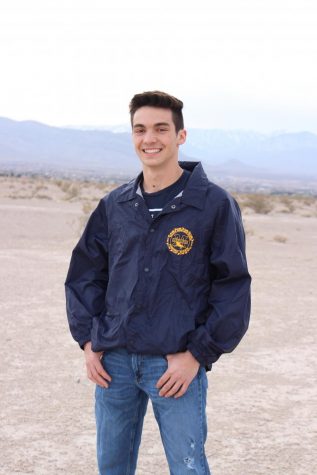 Q: Where will you be going to college and why did you decide on that college?
A: BYU, they offered me a really good scholarship and I have friends that will be there too.
Q: What will you be majoring in and what do you hope to do for a career?
A: Biology, I hope to become an anesthesiologist one day.
Q: What is your fondest memory of your time at SRHS?
A: My fondest memory of SRHS is a collection of memories. Every day going to school and seeing all the friends I consider family. All the laughs and smiles we've shared through high school, that is my fondest memory from SRHS.
Q: What type of legacy do you wish to leave at Shadow Ridge?
A: I wish to leave a legacy as someone who could work hard and laugh harder.