A New Wildcat Production
Everyone's favorite on-screen pair returned on Friday, May 14th, "High School Musical: the Musical: the Series" debuted for the second installment of the show, featuring Joshua Basset playing  Ricky Bowen and Olivia Rodrigo as Nina (Nini) Salazar-Roberts.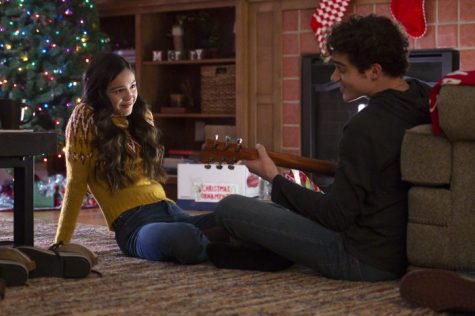 The title of the 1st episode of the new season is "New Year's Eve." The production of the show has been kept pretty quiet, most fans anticipate this episode is a reveal of the musical that will take place this season. Actors of the show have been included in teasers and posting small teasers themselves and many fans believe this season will be centered around a Beauty and the Beast musical. Fans were ecstatic when episode one revealed that the show's upcoming play would in fact revolve around Beauty and the Beast. "I had never imagined a world of the show where 'High School Musical' wasn't the main plot point. And I love musical theater, so I was over the moon when I found out it was 'Beauty and the Beast,'" said cast member Julia Lester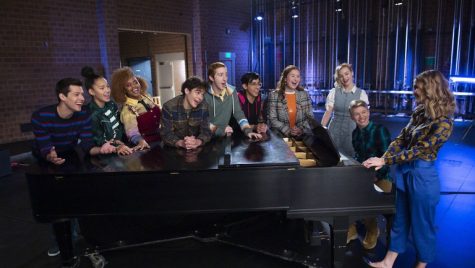 This season there's a brand new spring musical. Nini, who wins a scholarship to study theater at a renowned performing arts school in Denver, and Gina, played by Sophia Wylie, who faces the likelihood of moving away, are both likely to pique fans' interest. The series seemed to have more stories to share last season, and the first episode of season two proved that. Nini is set for big character turbulence alongside her current boyfriend Ricky.
The Wildcats were already optimistic about their production "High School Musical" in the first episode, and they were confident that the sequel would be their next show.
Season 2 of "High School Musical: The Musical: The Series" takes off where Season 1 ended, with the show's theater students dealing with some rather significant changes and relationship changes. The first season concluded with a bizarre cliffhanger.
Though Ricky and Nini seemed to have worked out their relationship at least in part, storylines for some of the supporting characters were kept completely open.