The Bad Batch
Disney Releases Sequel Series to Clone Wars.
On Tuesday, May 4th, Disney released the first episode of "Star Wars: The Bad Batch" on Disney+. It is a direct continuation of the popular "Star Wars: The Clone Wars."
The series follows a group of specially engineered clones trying to make their way through the galaxy after the end of "The Clone Wars" and "Episode 3: Revenge of the Sith." This will be the 3rd Star Wars release for Disney+ after "The Mandalorian" and season 7 of "The Clone Wars." This is the 2nd original show that Disney has created for Disney+, with many more on the way such as the upcoming "Obi-Wan Kenobi" and ""Ahsoka, along with continuing "The Mandalorian."
The first 3 episodes were just released and with the first episode being an hour and 14 minutes it is almost like a movie to start the new series. The first season of this series will contain 16 episodes with each episode releasing on Fridays. Sophomore Michael Bracha said, "The show has been incredible so far. I've thoroughly enjoyed every moment of the show, and I hope they continue to expand on the characters that have been introduced. I'm a really big fan of "The Clone Wars," and this show is basically just a continuation of that one."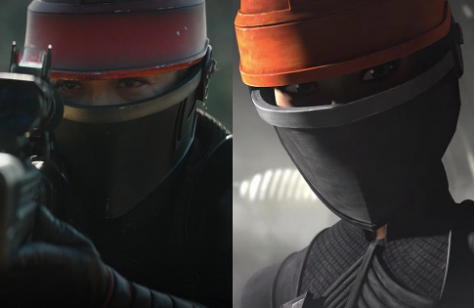 The series centers around a group of clones with special abilities that leave the newly formed Galactic Empire to protect their new ally. Each clone has some deformity that gives them unique abilities that make them more effective than other clones. "My favorite member of the team is Echo, he's was once a regular clone that was captured and experimented on. Now he's a cyborg that can interact with all technology. I also think that he has the best looking armor," said Bracha. The character of  Fennec Shand from "The Mandalorian" will be receiving her backstory in this show.
The show is trying to carve out new sections in the Star Wars galaxy to be
expanded upon not only in this show, but also in future Star Wars projects. "I'm really excited to see characters return from "Clone Wars" and see what happens to them during this time period. This is an era of Star Wars that we have never really seen before and I'm really excited to see what new ideas that the creators can bring to the table," said Bracha. The show has received incredibly favorable reviews so far, from both critics and Star Wars fans.