Olivia Rodrigo's Upcoming Album SOUR
18 year old actress and singer, Olivia Rodrigo, blew up overnight with her song "Drivers License" on all social media platforms especially TikTok. This song broke many records including the Spotify record for the most single-day streams for a non-holiday song, and the biggest first-week for a song on Spotify and Amazon Music. Rodrigo began to gain so much love and support that this song even topped the US Billboard Hot 100 as one of the most dominant number-one hits in history. As this single still remains high on the top of all the lists, it has also led into the lead single for her upcoming album, Sour.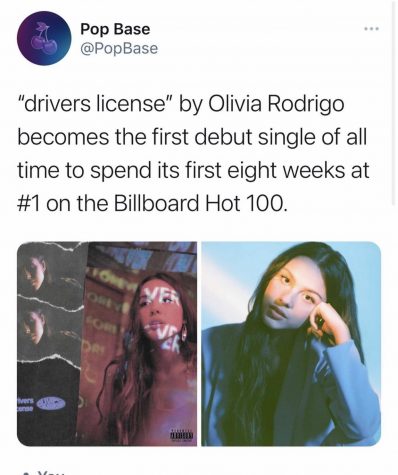 On April 13, 2021, Rodrigo announced on Instagram that her debut album SOUR was coming out on May 21, 2021. The announcement was connected to 2 pictures of the album's artwork, the cover, and a picture of all the names of the songs that were going to be released in the full album.
After "Drivers License" blew up the charts, Rodrigo decided to release another song named "Deja Vu." When released, the song blew up all over social media and even created some trends. Both of these songs are featured on her debut album but she released "Deja Vu" as a little sneak peak to her fans of what the album was going to be about. SOUR is all inspired by her favorite artists who were songwriters first including Alanis Morissette, Kacey Musgraves, and last but not least, Taylor Swift. So when she dropped "Deja Vu" everyone noticed how it was similar to Taylor Swift's old music and that's what drew people to the song in the beginning.
"I think her new songs are mainly going to focus on relationships and past relationships. it's a common theme we've all been seeing and I don't hate that," junior, Danica Fay mentions.
Rodrigo's sounds have had this theme of heartbreak, or relationships so that is what many people are expecting going into this month just waiting for the album release.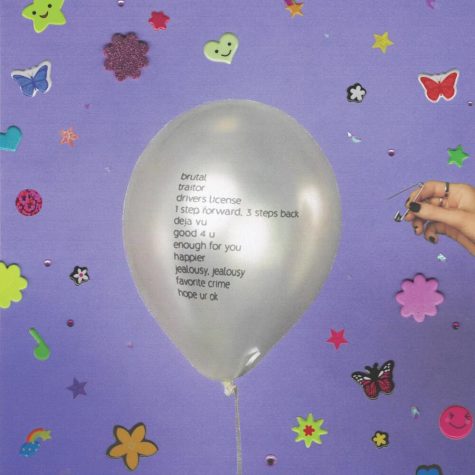 Senior Alexis Russell states,  "I think she'll continue to shed light on her situation and all the aspects of a relationship, everything you feel while dating and then how it hurts breaking up. There's so much you feel during a breakup. anger, sadness, and jealousy; but also hope, relief, and closure. I think she'll do a fantastic job at explaining her situation and pulling you into it in a way that you can feel it too." 
"Drivers License" and "Deja Vu" had everybody's attention because she has a sense of putting listeners in her relationship through the lyrics which is very impressive because she is making all the listeners feel the same way she does.
Russell adds to this statement by mentioning, "For her to be able to take you through a sorry and make you feel like you're living it with her is why I love listening to music."
Fay shares, "She has so much potential right now, and we're barely seeing the surface of all of it."