Entertainment Returning to Las Vegas Strip
Entertainment is finally making its return to Las Vegas after being shut down due to the pandemic. Many people are excited to see the strip up and running again along with the shows that will be reopening.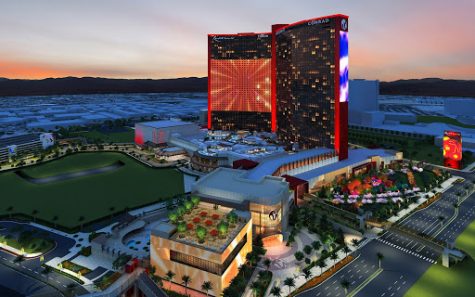 Not only are shows reopening but the number of tourists coming to visit is starting to rise again which is great for businesses. Of course, people should still keep a mask on and at least make an attempt to distance themselves from others in order to maintain safety for everyone.
It is exciting to see things start to get back to normal on the strip after it was almost completely desolate when the pandemic first made its appearance.
On the topic of places opening back up, Mystère at Treasure Island will be reopening in June along with "O" at Bellagio in July after both being closed for over a year. The Cirque du Soleil Entertainment Group made an announcement that talks about the Blue Man Group coming to the Luxor Hotel and Casino this summer.
Celebrities can't wait to start performing again after not being able to do what they love most for a year. So far Comedian Dave Chappelle will take the stage in MGM Grand Garden Arena in July, Usher will be performing 18 times at Caesars Palace, Carlos Santana is coming to House of Blues through August and December, and Justin Bieber is going on his world tour that was rescheduled because of the pandemic but will start on June 4th following his new album "Justice."
Something new is making its way to Las Vegas over summer and it is called Resorts World. Resorts World is 88 acres and is described as a "luxury hotel-within-a-hotel" that includes a check-in lobby, a pool, and a shocking 5,000 seat theater.
There is also AREA 15, a live escape room at the strip, along with other cool places that are open. Celebrities Katy Perry, Carrie Underwood, Celine Dion, Zedd, Luke Bryan, and Tiesto will be performing at Resorts World this summer which has many people excited. With all of these new and returning shows, people will have many things to look forward to.