Monkeys Can Play Pong With Nueralink
"A monkey is literally playing a video game telepathically using a brain chip!"- Elon Musk.
Elon Musk's company, Neuralink, has released news that their brain chips allow a monkey to play the old computer game Pong with only it's mind.
The monkey is a nine year old macaque, named Pager. Pager has a Neuralink brain chip device implanted in both sides of his brain. These chips are Bluetooth enabled and make it so they can communicate with most devices and even smartphones.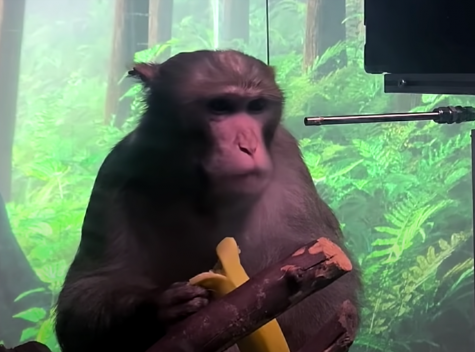 Pager has learned how to use and interact with a computer by being rewarded with a banana smoothie after he completes his task, which is to move the cursor onto the orange squares so that the researchers can decode the brain activity associated with certain movements of the joy stick.
"
A monkey is literally playing a video game telepathically using a brain chip!"
— Elon Musk
According to the video, "The two Neuralink devices record brain activity via more than 2,000 tiny electrodes implanted in Pager's motor cortex, which controls hand and arm movements."
Once the movements are calibrated, Pager can move the cursor or pong paddle without needing the joystick, he can just sit back and think of what he wants the computer to do and it does it for him.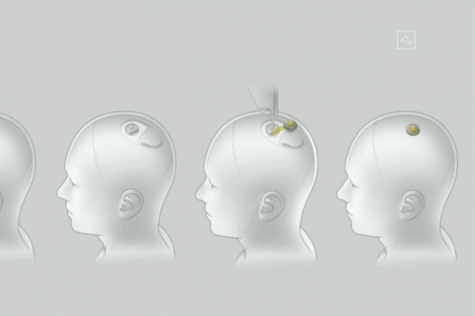 Elon Musk has much larger plans for these brain chips than just monkeys and videogames. He tweeted that eventually, the device "will enable someone with paralysis to use a smartphone with their mind faster than someone using thumbs," In a later tweet he also added that "Later versions will be able to shunt signals from Neuralink's in brain to Neuralink's in body motor/sensory neuron clusters, thus enabling, for example, paraplegics to walk again"
"I heard about Elon making brain chips a few years ago, but I never thought that they'd actually progress this much this fast. This is something that could completely change the future and I'm excited to see what these chips can do when they're ready to be introduced to the public," said Eduardo Nuno, a senior at Shadow Ridge.