Disneyland Reveals Which Rides Will and Won't be Open
After being closed since last March due to the COVID-19 pandemic, lovers of the amusement park Disneyland will be pleased to find out that it will finally be reopening on April 30th according to details that Disneyland has released. All guests will be required to wear masks while in the amusement park and will have to make reservations to visit Disneyland. Throughout the park are signs that show health and safety reminders for their guests. Florida has opened four of its theme parks last summer (including Walt Disney World) and has made the same requirements.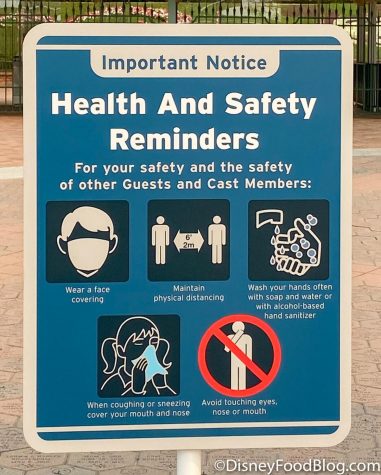 Disneyland is only opening to California residents at first and will be required to show proof of their residency to enter the park. People will also need to stick to small groups instead of big amounts of people to maintain safety for others. Reservation systems will be going live on April 12th for anyone who purchased tickets last year when the theme park closed and still have valid tickets. For the rest of the California residents, tickets will continue selling on April 15th.
Although the park is opening again people might be disappointed to hear that some of their rides will not be operating anymore. The well-known parades and firework shows that the theme park has will be put on pause due to the large number of people that usually gather to watch. Along with the parades and firework shows many rides will also be closed such as Jungle Cruise, Goofy's Playhouse, Grizzly River Run, Buzz Lightyear's Astro Blasters, Finding Nemo Submarine Voyage, and many more.
 People will not be able to meet Disneyland's famous characters up close but they will still be able to enjoy seeing them in other ways throughout the park. Guests will no longer be able to get the MaxPass and FastPasses (the tickets that allow guests to have the wait time for a ride cut and get on a ride faster).
There are still many stores and places to eat that are open for guests to eat/shop at as Bengal Barbecue, Café Orleans, "it's a small world" Toy Shop, Main Street Magic Shop, and other places that Disneyland has listed on their website. It is exciting that Disneyland along with other amusement parks are opening back up and hopefully the requirements that are being made will help guests stay safe. For more information about Disneyland reopening click on the link here https://disneyland.disney.go.com/