A Quiet Place II
John Krasinski's movie A Quiet Place Part II is confirmed to be released this summer. Fans of the movie thought that they were going to have to wait until September 17th for it to come out at the cinemas but since it is now being released on Memorial Day they can not wait to watch it. The sequel was originally supposed to debut on March 20th of last year but because of the pandemic, it was delayed along with other films. The first movie (A Quiet Place) was released in the theaters on April 6th, 2018 and made over $340 million worldwide due to how popular it became.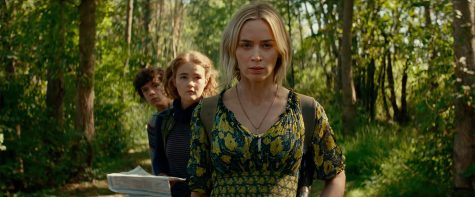 The movie is about a family living in a post-apocalyptic world and is forced to live in complete silence because of the frightening creatures that lurk around. When watching the movie, it leaves the audience anticipating what might happen to the family. The movie features the use of subtitles due to the family using sign language to speak with one another. Initially, the filmmakers were not going to place subtitles in the movie because they wanted the audience to try to figure out what the actors were non-verbally speaking to one another but decided that it wouldn't work out that well without the subtitles.
"
The Abbott family must now face the terrors of the outside world as they fight for survival in silence. Forced to venture into the unknown, they realize that the creatures that hunt by sound are not the only threats that lurk beyond the sand path."
— A Quiet Place II Overview
The director of the movie, John Krasinski, almost made the decision to not make this movie because he was going to start filming for Tom Clancy's Jack Ryan and because he was a little hesitant to star in and direct a horror movie. Although he was hesitant, once he found out that the story was about a family he immediately decided that he wanted to be a part of it.
John Krasinski is well known for his role in the American sitcom The Office with it having 9 seasons and starring other great actors such as Steve Carrell, Rainn Wilson, Jenna Fischer, Mindy Kaling, Ed Helms, etc… although his roles are drastically different in both of these films his acting is great.
People are excited that the movie is finally being released soon and are eager to see what will happen to the family in the new movie.