Billie Eilish Breaks the Internet With Her New Hair
Video Courtesy of: Billie Eilish Instagram page
19 year old singer/songwriter, Billie Eilish, has yet again broken the internet. On March 17, 2021, an Instagram post went viral and actually broke the record for "fastest to get to one million likes on the social media platform." It took her post only 6 minutes to beat the previous record which was a post from Selena Gomez on her 26th birthday in 2018. From going from her signature black hair with neon green roots for the past 2 years. Many have begun to criticize the singer for wearing her hair the same way for so long so this change was big to her fans and some of them even saw it coming. 
Since Billie Eilish was 13 years old, she has been dying and this is what her fan base has been used to as she became more popular in the music industry. She was seen with a lot of different hair colors including ice grey, lavender navy blue, black, green, etc. It shocked many to find out that blond is actually her natural hair color so that's why so many people wanted her to go back to her natural color. Along with bleaching it back to blond she also got curtain bangs and a layered cut.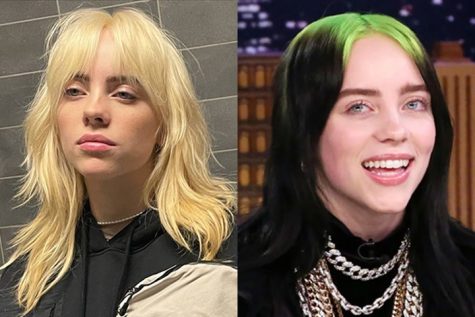 Many people began to notice that Billie was often wearing things like bandanas along with hats or other things that covered her hairline so that led people to believe that she was wearing a wig to hide her new hair. At the Grammys her hairline was covered and after she began to talk about how her new hair was symbolizing a new direction for her second album. After her documentary, The World's a Little Blurry, came out in February, which got much attention and positive feedback from her fans and viewers, she mentioned, "I'm changing it after the doc comes out. It will be the end of an era. I'm gonna give you a new era."
With her hair being black with the neon green roots for so long, her fans began to get bored and that made them leave the singer with many negative comments but her responses left her haters and fans speechless when she mentioned how her staple hair color is actually a sign that she's doing well mentally. She also stated, "This is the longest I've had the same hair color since I was 13 and that's on mental stability and growth leave me alone," and, "It's called not being depressed anymore pls just be happy for me."
About the Contributor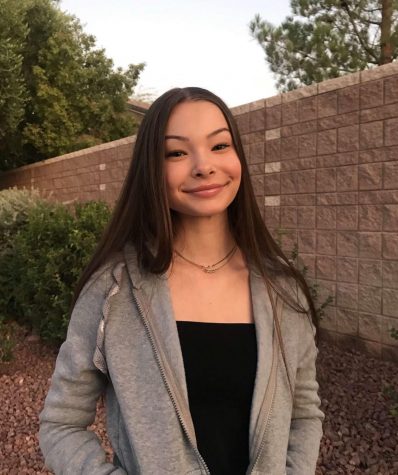 Riley Marrs, Journalist
Riley is a very outgoing, warmhearted person who likes to make friends with just about any person who sets foot in her life. She is also in love with her...