Bringing a Stop to Netflix Account Sharing
The Netflix cooperation and people who own the company are starting to crack down on Netflix members who are account sharing; people will be flagged and labeled as having a shared account. Netflix has expressed that they will be starting the crackdown in March because the company is losing money when multiple people and families are sharing accounts. To try and crack down on account sharing people will be flagged if it looks like they are sharing an account with someone not in the same household, a notification will pop up on the device saying that the person doesn't live with the owner of the account that the viewer will need to get his/her own account to keep watching. Identities will be verified through text or email. 
Many streaming platforms have been trying for many years to prevent account and password sharing, but have been unsuccessful. 
"Netflix and other streaming platforms have been grappling with how to handle password sharing — and whether to bother with trying to prevent it at all — for years. On a 2019 earnings call, Netflix's chief product officer said the company was focused on preventing password sharing but was still looking for ways to enforce it," states CNN Business.  
"
Netflix is testing out ways to stop account holders from sharing their passwords — and access — with others who don't own a subscription. "
— ZD Net
Netflix has been thinking about locking down on password sharing, but they haven't had the right technology to do so. They have now hopefully found a new and more effective way to enforce and prevent account and password sharing.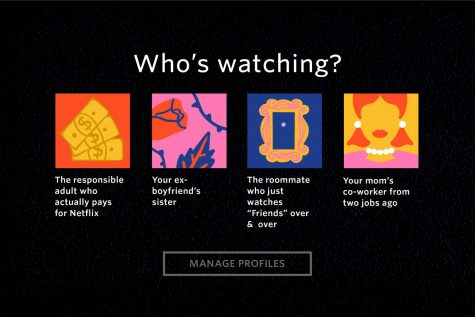 Many people share accounts to save money and for the convenience of just being able to use someone's account and not having to make their own. 
"Netflix is trying out a new policy with some customers, prompting certain people to sign up for a separate account if they aren't watching with the subscriber," states CNBC News.  
"When a user selects their profile on a shared Netflix account, a pop-up will ask them to verify the account by confirming with a text or email sent to the account holder. Users can also choose to verify later, in which case, the pop-up will show up again at an undetermined later time. If they can't confirm they're an authorized user, viewers will be prompted to set up a new account," states CNN Business.