Spider-Man: No Way Home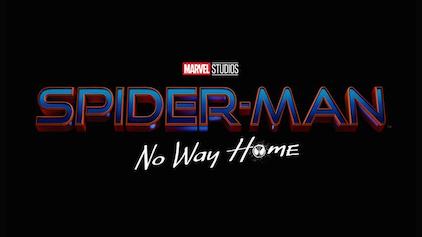 Spider-Man: No Way Home will be the third movie in the MCU's Spiderman films starring Tom Holland as the infamous web-slinger. The movie is set to release in late 2021 and fans have various predictions on the plot and cast for the movie. Fans of the MCU are more than grateful that they are getting blessed with a third installment of the series after speculations about Sony and Disney ending their collaboration, ending the soon to be series after just one movie starring Tom Holland. Movie watchers have seen quite a few reboots of the famous Spiderman superhero, with the role played by Toby Maguire for three films, Andrew Garfield for two, and now Tom Holland having three solo films but appearing in five MCU movies in total. Students around the Ridge are going to give their predictions on who will pop up in the film and what they think is going to happen.

"

I am so stoked for this film and I think it will be an instant classic either way!"

— Simon Liaga

"

Dorian McGee, senior, has been hooked by Marvel movies since the beginning. He has watched every film in movie theatres on the release date, devoting time and money a few times a year to make sure he is caught up with the plot in the MCU.

"I am really excited to see what Marvel has in store for phase four, and I enjoy how they kicked it off. Watching a Marvel show is something nobody has ever done because they have been strictly movies, but the approach they took here with Wandavision was great in my eyes. Every Friday, we gather together and watch for 30-40 minutes instead of 2-3 hours of watching a film. But for what I think is going to happen in the upcoming Spiderman movie, I think that we are going to get our first look at Miles Morales, a big name in the comics who will be exciting to watch. Miles will take the role as the new, young Spidey and take over for Peter Parker, who has to work underground from the shadows as people know his identity."

Simon Liaga, senior, has done his research and read online to come up with his theory, even though it has been disputed by main actor Tom Holland.

"I think that with the multi-verse being introduced, we are going to see a trio of every Spiderman. I think that in the film, someway somehow, the other Peter Parkers are going to be pulled into Tom Holland's universe to help him out, whether that is to take some heat off of his back with him trying to stay out of the public eye, or they could even team up with him to fight the plethora of enemies that will be out for his head.