Rare Snowy Owl Spotted in New York
A few weeks ago a snowy owl was spotted in Central Park in New York for the first time in over 130 years! Snowy owls haven't been seen in New York since 1890, which makes sense, since they usually live pretty far up north in the Arctic Region.
A birdwatcher spotted the snowy owl on his tracking site and tweeted, "A SNOWY OWL, a mega-rarity for Central Park, is now in the middle of the North Meadow ball fields."
Soon, people flooded the field with cameras hoping to get a picture of the rare snowy owl and boy did they get some cool pictures.
People were kept 100 feet away from the owl for it's safety, but one person decided to fly a drone near it for a closer picture, but luckily Dan Tainow, a Parks Department Ranger, and his crew were there to stop it. "We had to correct one drone condition. Someone was trying to get that overhead photo from about 50 feet in the air. The owl was aware of it. It was stressing it out." said Tainow.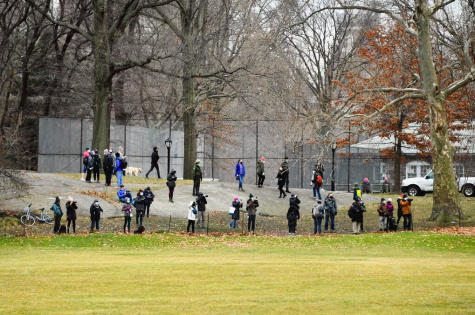 Other birds even came down to mess with the owl. According to The New York Times, "The owl also got the attention of the park's avian residents. A flock of crows flew down to harass her and try to drive her out (owls sometimes eat crows). A red-tailed hawk buzzed over her head (hawks are fiercely territorial and do not abide trespassers)."
The next day the owl was gone and had moved on to somewhere else. Hopefully, residents of New York won't have to wait another 130 years to find another snowy owl in Central Park.