Concerts and Events Still Getting Cancelled/Postponed
When the Coronavirus first caused the U.S to shut down, it negatively affected a lot of the people who were planning on throwing or attending an event. Many customers had to receive refunds due to the number of reservations that were canceled. This means that all the people who were planning on going to a concert, sporting event, renting a hotel room, or had plans to travel somewhere were not able to do those things.
Numerous companies had to ease up on their refund policies and had to become more flexible with the rescheduling or canceling of tickets through the months of late May or June. Although it has been a while since the shutdowns were first implemented, many customers still have not received the refunds that were owed to them.
Of course, many people who had tickets for events (concerts, festivals, shows) were very upset at the fact that their ticket providers were unable to give them the full refund amount that was owed to them. It is said that up to $30 billion dollars in total sales will be lost this year in the concert industry.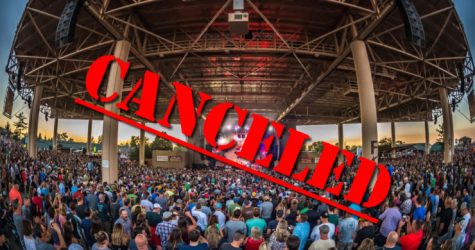 The entertainment industry as a whole has suffered greatly due to the pandemic, and it will most likely negatively impact them in the future. About 90% of live music venues in the U.S could potentially close permanently unless the shutdowns last less than 6 months and they are able to get help from the government. Since the live music industry was one of the first things that was shut down early on, it will most likely be one of the very last industries to reopen.

Even if concerts were allowed to be held again, there would still be many problems that would come with it. Venues would not be able to open their door at full capacity which would affect their profits from the shows.

These types of companies not only rely on the people who buy tickets for shows but also rely on those same customers to buy food, drinks, and merchandise which makes venues nervous because of the new regulations that they will have to follow in the upcoming years.

This shows that not just the live music industry but all companies that rely on their many customers will be affected in the future. Hopefully, they find a way to include all safety regulations in their business so that, one day, everyone can go to a concert or event without having to worry about getting sick.