Build Bark Better
Last Sunday, President Joe Biden's rescue dog, Major, had his own "Indoguration" event hosted by Pumpkin Pet Insurance to fundraise for the Delaware Humane Association, which is where Biden adopted Major back in 2018.
The Zoom event fundraiser brought in over 7,400 viewers and over $200,000, which will go towards providing relief to pet owners who are struggling to care for their animals during the pandemic and to help pets find good homes.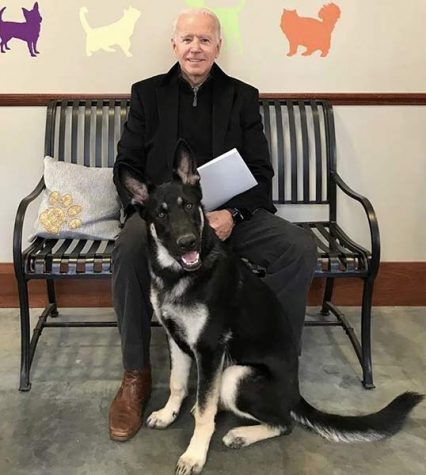 "2020 was a tough year for all of us financially, both for animal shelters and pet owners alike. With Major heading to the White House, it's our sincere hope that we can continue to connect more homeless animals with families than ever before. If a shelter dog is good enough for the White House, they're good enough for your house!" said Patrick J. Carroll, the Delaware  Humane Association's executive director.
The fundraiser looked back to Major's past and how he rose to become not only the First Dog but the first RESCUE dog to live in The White House. Sadly, Major wasn't able to show up because Major and Champ were still preparing for their move to The White House. Luckily, celebrities like Josh Groban showed up to support the cause.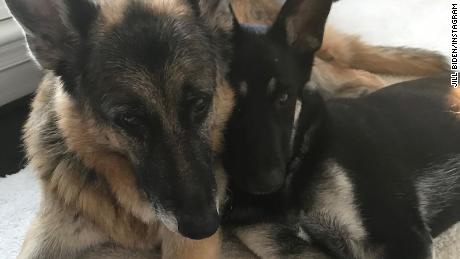 Pet owners were also encouraged to enter their dogs to be a part of Major's cabinet and out of 700 total participants, a dog by the name "Harper" won Secretary of Rescue Dogs for "overcoming heartworm disease and becoming the best support system for everyone she meets."
"We are completely blown away by the support this event received and the incredible generosity shown towards the Delaware Humane Association," Alexandre Douzet, Pumpkin Pet Insurance's CEO. "Helping as many animals as possible is part of our DNA at Pumpkin Pet Insurance, and we are so pleased to have worked with DHA's amazing team to ensure they are well-equipped to accomplish their organization's mission as we begin this new year."
"That's insane that they raised over $200k in a 20 minute live stream. I'm happy for the DHA and all the dogs they'll be helping from all those donations," says Eduardo Nuno, a senior.