The Rise of "Drivers License"
Anyone who's been on Tik Tok in the past two weeks has heard Olivia Rodrigo's new song "Drivers License." It's the first song that she's ever released, and it's already at the top of the charts. On top of that, "Drivers License" has broken Spotify's record for the most streams of a song in a single week. 
Olivia is only 17 and insanely talented. She's been writing music for a long time, but she's also an actress. Her rise to fame came in her roles in Disney's Bizaardvark and High School Musical: The Musical: The Series. 
"Drivers License" is supposedly about Olivia's breakup with Joshua Bassett, her co-star on HSM. He taught Olivia how to drive, and fans believe that different lyrics in the song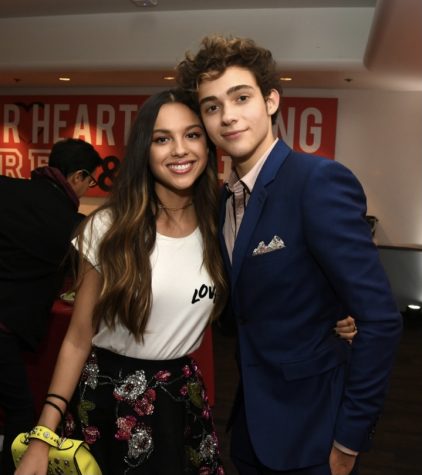 give insight into their relationship and the heartbreaking way it ended, with Joshua falling for another girl.
For example, "Guess you didn't mean what you wrote in that song about me" is referring to one of Joshua Bassett's songs, either "Common Sense" or "Anyone Else," which he wrote when they were together.
In "Drivers License" Olivia also talks about a "blonde girl" who many people think is Sabrina Carpenter, who's currently in a relationship with Joshua. Rodrigo wrote, "You're probably with that blonde girl/ who always made me doubt/ she's so much older than me/ she's everything I'm insecure about." Sabrina is 21 years old, four years older than Olivia, so the line fits.
Olivia never confirmed if the song was about her relationship with Joshua, or if the blonde mentioned is Sabrina, but Sabrina's recent release of her song "Skins" is thought by many to be a direct response. Fans think it's pretty harsh with lyrics like "Maybe you didn't mean it / maybe 'blonde' was the only rhyme," or "Don't drive yourself insane/ it won't always be this way."
Billboard summed up, "It risks seeming like an overreaction in response to being mentioned in a single lyric on "Drivers License" by someone nearly four years younger, but it is a product of its circumstances."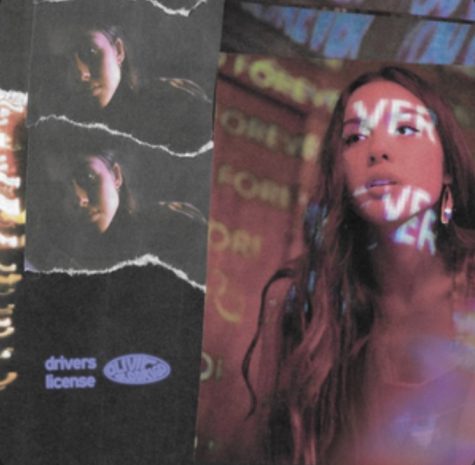 Others think that there's really no drama and that Sabrina just released "Skins" for publicity, which would make sense because love triangles aren't something new in pop music at all.
Billboard confirmed that opinion, stating people's worries that this drama will overshadow these artists' talent, while Bassett receives zero criticism for his involvement.
"There's a reason why Rodrigo, Carpenter, and Bassett are being dubbed the Nick Jonas/Miley Cyrus/Selena Gomez of the new Disney generation…Historically, someone always has to play the role of the villainous 'other woman' while the male subject gets to shrug it off," they said.
So regardless of fans taking sides, everyone is taking this moment to acknowledge Olivia Rodrigo's talent and all of the success that will come to her in the future.