It's Rewind Time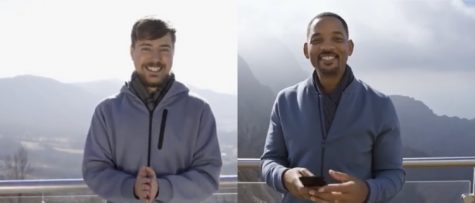 Every year since 2010, YouTube has created a "Rewind." This is a video that's supposed to reflect on the "year's most impactful creators, videos, and trends" as described by YouTube in an official statement. For the first time, however, YouTube decided not to make a Rewind for 2020. Addressing that the year had been "different," YouTube, in their announcement, stated that "it doesn't feel right to carry on as if it weren't." Though YouTube Rewinds have been notoriously cringey some years (the YouTube 2018 Rewind is the most disliked video on the platform), creators and users were disappointed by this news. That was until Jimmy Donaldson, more commonly known as popular YouTuber MrBeast, stepped up to the challenge and announced that he would be making his own YouTube Rewind for 2020 with the help of other creators.
Inspired by his hero, Pewdiepie's, past YouTube Rewinds, MrBeast wanted to make sure that YouTubers got more of a say in what was included in the Rewind. To accomplish this, he reached out to hundreds of creators asking them what should be a part of the video. This method ensured that a wide variety of topics would be covered.
Jayden Escoto, junior, is subscribed to MrBeast's channel and watched the Rewind when it popped up in his YouTube feed.
"I enjoyed the YouTube Rewind. I really liked how he had dozens, if not hundreds, of YouTubers saying how 2020 was and how it changed their lives. I think that MrBeast did a good job," Escoto shares.
Dallin Earl, junior, says, "I found out about the Rewind because Instagram had a bunch of posts in my search page about Dream 'doing a face reveal.'"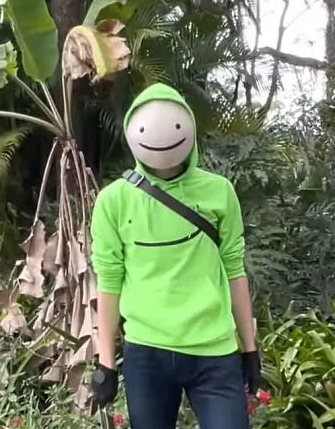 Unfortunately for Earl and other fans of this anonymous, faceless YouTuber, Dream did a prank reveal where he wore a mask underneath the paper hiding his face. This disappointment did not bring down the whole video though, which was full of clips and YouTubers talking about things like Minecraft, Among Us, Karens, charity efforts, K-pop, PlayStation 5, quarantine looks, TikTok, and YouTubers including Valkyrae, Logan Paul, Mark Rober, MrBeast, and Corpse Husband.
Escoto comments, "My favorite part of the video was when everyone talked about the coronavirus and how it changed everyone's lives; I also liked it when certain people who passed away this year were shown in the video."
MrBeast included a tribute to Kobe Bryant, Alex Trebek, Ruth Bader Ginsburg, Chadwick Boseman, and "to everyone else we lost along the way."
As a fun way to wrap up the video, MrBeast displayed names of YouTubers who hit 10 million subscribers in 2020 and subscribers who hit one million as well. Then he shouted out three small random channels and told viewers to go subscribe to them. The channels "Amelia and Bridie," "Soyan Osman," and "Nalter Deeds" experienced what Osman referred to as "the MrBeast effect" where their subscriber counts skyrocketed after a shoutout from MrBeast.
"I think that for people born in the 2000s, it was a good representation of 2020. For many adults, the main thing that they would probably know of and understand is Corona. I think that this YouTube Rewind is better than past Rewinds. Not only is this year different from previous years, but I think that Mr. Beast had a different perspective on how he made the YouTube Rewind," Escoto remarks.
Sophomore Lizzie Gubler states, "This Rewind showed how much people came together (metaphorically speaking) during the tough times." MrBeast's YouTube Rewind 2020 video can be found on his channel.