"Ready For It?" Taylor Swift's is "the 1" in 2020
Declared as Artist of the Decade for the 2010s at the 2019 American Music Awards, Taylor Swift does not seem to intend to slow down anytime soon. In fact, it seems as if this pandemic has ignited a creative spark in her. This year she released her eighth album, folklore, in July and her ninth album, evermore, in December. Both of these albums took the world by surprise, as they were announced the day before coming out and dropped so suddenly after one another. These albums have amassed enormous success with folklore even having the "Most Day-One Streams of An Album On Spotify (Female)."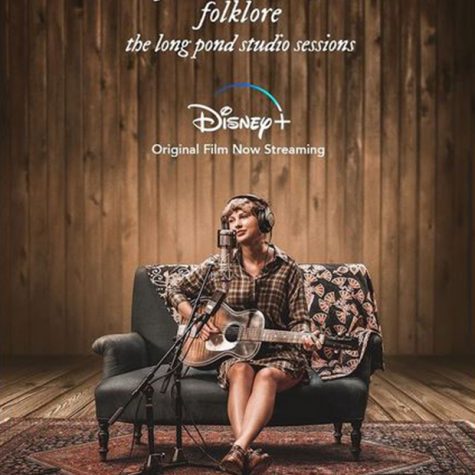 Sam Evenson, junior, has been a fan of Taylor Swift for a long time.
"I've always loved Taylor all my life, and I grew up listening to her and her music, but I really connected with her in 2017 when she released her 6th studio album, reputation. I was at the age when I had started becoming my own person and I really immersed myself with that album, and after that point, I started listening to all of her music constantly. But I really can't remember a time when I wasn't a fan of hers!"
Using the feelings that the overall state of the world was giving her, Swift wrote folklore during this quarantine period as well as its "sister" album evermore. Swift's shift in her newer albums to a less pop and more alternative/indie genre has gained a lot of attention as well. This wouldn't be the first time that she's transitioned to a new genre; Swift transitioned from country to pop in 2014 with her album 1989.
"[F]olklore, as a whole, is the perfect definition of escapism to me. Taylor herself has said that it was created because of quarantine, and that it felt like a way for her to escape. Something that changes with the album is that she isn't as autobiographical as she is in all her other albums. You usually find her writing about events in her life, in which most people would probably think of several of her songs about her exes, and this album moves away from that direction. She writes about fictional characters, people from the past, or even her own relatives in a way that draws the listener into her story and really shares the capacity of her songwriting abilities."
Along with Swift's release of two full albums, she has also been the feature of a documentary Miss Americana, and has had two recordings of her performing songs from Lover and folklore released on Disney Plus.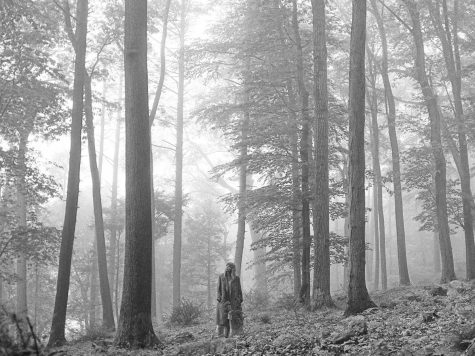 Evenson comments, "All 3 were incredible to watch! With Miss Americana, she gave fans and the general public a look into her extremely private life. I loved watching it, and she opened up about her newly decided voice in politics, in which she was scrutinized in the past for not speaking up. She also opens up about her past eating disorder, in which she's been working hard on recovering and gets really emotional. With the documentary, she gave herself almost a newfound sense of humanity. It's hard to imagine the private lives of superstars like herself, and those glimpses make you understand who she is as a person and an artist! I highly recommend watching it, regardless of if you're a fan of Taylor Swift or not."
Miss Americana was released on Netflix in January of 2020 and won a Critics' Choice Documentary Award for "Most Compelling Living Subjects of a Documentary." The song "Only the Young" by Taylor Swift was featured in the documentary and won "Soundtrack of the Year" at the People's Choice Awards.
Evenson continues, "And then the 2 live concert films she's released this year is another perfect way for her to connect to her fans. I remember watching them both for the first time, and the feeling of excitement in getting to hear her sing live! And with the Folklore: Long Pond Studio Sessions she and the other writers of folklore give the fans new insight on their favorite songs from the album, and every single song gets played! She's always finding new ways to include as many fans as possible, and it's incredibly admirable of her."
Taylor Swift's music has helped her fans, including Evenson, to get through these hard times as well. From blasting Lover at the beginning of quarantine to the release of folklore and then now evermore, Evenson says that he's been able to get through quarantine more easily because of her and her music.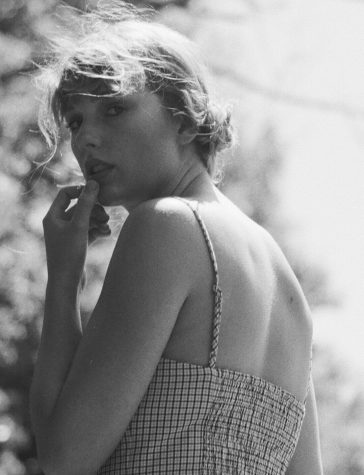 "When she surprise released folklore, probably the most prolific quarantine album in my opinion, I really felt connected to her in these times. It was the perfect way to escape all the chaos and agony that's happening in the world right now, and I'm sure many other people could agree with me. But overall she just got me through it, you know? With the release of folklore, I was able to immerse myself into this perfect fantasy world and it really was what I needed at the time."
Though the year is coming to an end, Taylor Swift is far from ready to slow down. After her masters were purchased by Scooter Braun and Big Machine Group in 2019, fans have been anxiously waiting for when she would be able to start re-recording her original songs. Taylor expressed her interest in doing the re-records, not because she wants to make more money, but because she wants to own the songs and music that she wrote. Having the opportunity to start doing so in November of this year has made fans, like Evenson, excited for the re-records. A snippet of her re-recorded "Love Story" has already been released in a Match.com commercial and fans are excited for more.
"I admire the perseverance she has and her ability to see the light at the end of the tunnel. I would definitely say that she's my biggest role model, and I can't wait to see what she does next!" Evenson says.