The Surprising New Coffee at Dunkin Donuts
Holidays are the times of the year where a little more happiness can be created in a person's life and can also bring people together. During one of the most well known holidays (Christmas) people enjoy the cool winter air and love to drink and eat all of their favorite holiday snacks. Dunkin Donuts is one of those places where someone can go and order many different flavors of  hot cocoas, coffees, sweet drinks, and donuts.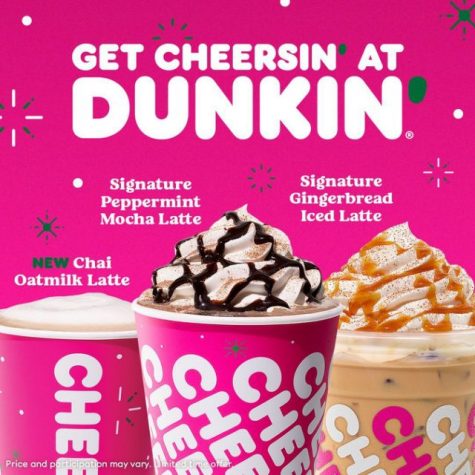 Some of Dunkins very familiar Christmas flavors are Peppermint Mocha, Chai Oatmilk Latte, and their signature Gingerbread Latte. This year they have added something new to their menu and it is being talked and written about by many interested people.
The new item is called "The Sugarplum Macchiato" and is a surprisingly colored coffee that has a unique flavor to it. The Sugarplum Macchiato has the fruity flavors of raspberry, blueberry, blackberry, and plum in it. Even though it sounds overly sweet by that description the coffee also has hints of vanilla which creates a well-liked taste.
The mixture of the sugarplum flavor, the espresso, and the milk make a delicious drink that also catches the eye of the buyer. Something that makes this coffee special (besides the unusual flavor) is the color.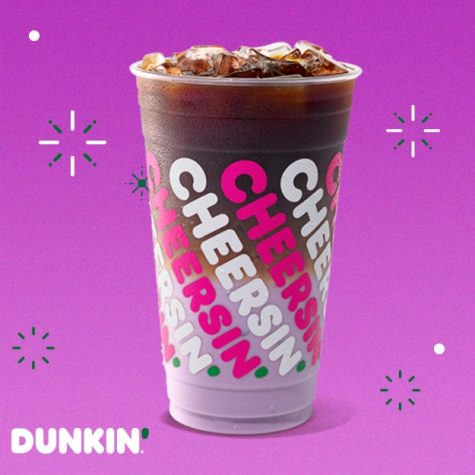 It can be described as a layered coffee with the normal color of brown espresso on the top and a beautiful shade of light-purple on the bottom, this adds a nice holiday vibe to the coffee.
Junior, Erika Gallardo says, "For someone who doesn't like coffee, this drink doesn't taste like the usual flavor of coffee that I find bitter, but instead it has a nice flavor to it and is sweet which I like."
Due to the surprising flavor combination of this new coffee, some people might be wondering what exactly sugarplum is which is understandable. Sugarplum is a type of small candy made of hardened sugar that shockingly doesn't have any plum in it. In this case, the word "plum" in sugar plum is there because it describes a small oval-like shape which is what a sugarplum is.
Right now the Sugarplum Macchiato will be at Dunkin Donuts all December long which is exciting because of Christmas coming up. This drink stands out compared to other coffee flavors and can be ordered hot or cold.