With new hype about custom soda shops I am here to put it to the test as to which popular soda sensation is truly the best. On deck today is Splash Vs. The Soda Spot. Splash can be found inside several Fabulous Freddy's car wash locations spanning from Utah to Las Vegas, they offer a wide variety of things from custom soda's, and treats like cookies, popcorn, Dip n' Dots and more. The Las Vegas location can be found at 7155 Grand Montecito Pkwy. 
Which soda spot will you be trying?
Sorry, there was an error loading this poll.
The Soda Spot on the other hand is a smaller company with only one location that is here in Las Vegas at 7240 W. Azure Dr. The Soda Spot also is known for their custom soda options but also has other options like cookies, ice cream, and other desserts. 
First I went to Splash. Immediately on arrival I appreciated the drive through option, there was only one car in front of me when I got there but soon several cars got in line behind me so I can imagine it could be busy at times. While the drive through option was nice, it was a little tricky to get out of.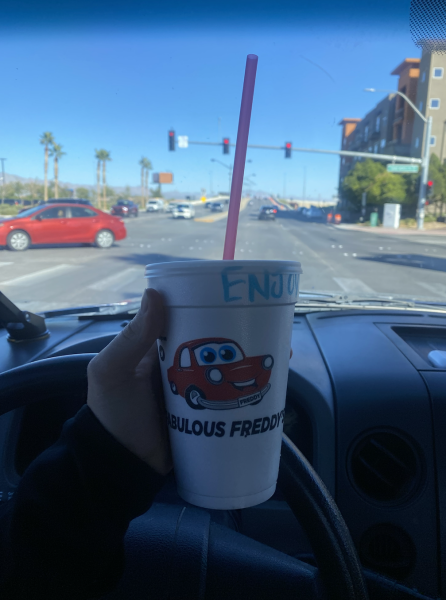 After leaving Splash I made my way to The Soda Spot which unfortunately did not have a drive through, but inside was very cozy and had some couches as well as tables great for a good hangout. 
From Splash, I ordered the Southern Bell off of their summer menu which consisted of Dr. Pepper with peach and vanilla syrup and creamer. I got their 16 oz. option and it cost me $2.70. The service was pleasant and didn't take very long to get my drink even after the car in front of me ordered like five drinks. 
From The Soda Spot I ordered their equivalent, the Southern Gentleman which contained Dr. Pepper, peach and vanilla syrup, and I subbed the half-n-half for the original creamer to keep them as close as possible. I also ordered their 16 oz. option and it cost $3.52. Their service was very fast and I was in and out probably within 3 minutes which makes it great for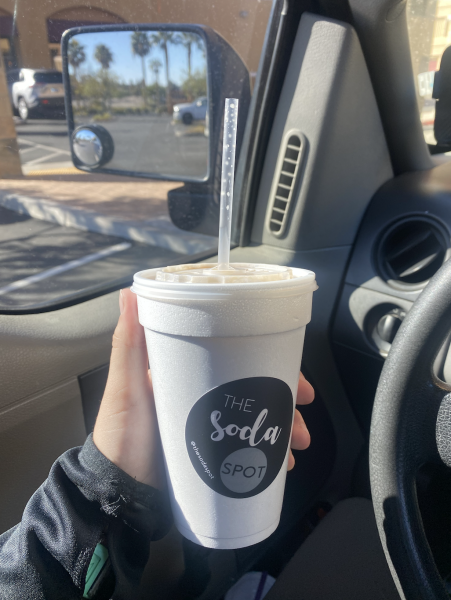 a quick sip. 
After trying the virtually identical drinks from each place, I would have to say I liked the flavor of the Splash one better. The Splash drink contained slightly less peach flavor allowing for the vanilla to shine through with the Dr. Pepper but still contained a good peach staple. The Soda Spot variation was made a little peachier which was still delicious, but overpowered the vanilla flavor almost entirely. 
Upon my arrival home, I also had my dad try both drinks to incorporate a second opinion and he also agreed that the Splash drink had more flavors and was better balanced. 
While both drinks were delicious, I personally preferred my overall experience with Splash because their drink was better suited for my taste buds and was almost a dollar cheaper. The Soda Spot had a better location in my opinion as inside was very cozy and the parking lot was much easier to navigate. All considered, I don't think either is a bad option for a quick drink. With that being said, I would definitely give Splash a 9/10 on the Soda scale and The Soda Spot a 7/10.