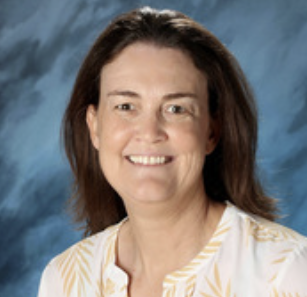 Not new to Shadow Ridge, but a new member joining the Athletics department as an athletics assistant principal, is Mrs. Karissa Guthrie. Guthrie has previously held several positions as a member of CCSD.
"I have been a teacher, counselor, and now an assistant principal," says Guthrie. 
Within Shadow Ridge, Guthrie is one of the original members of the staff and is still an active member of the Mustang family to this day. 
"I have been a counselor and am now an assistant principal (I opened Shadow Ridge as a counselor and transitioned into my role of an assistant principal in February of the 22/23 school year)." says Guthrie.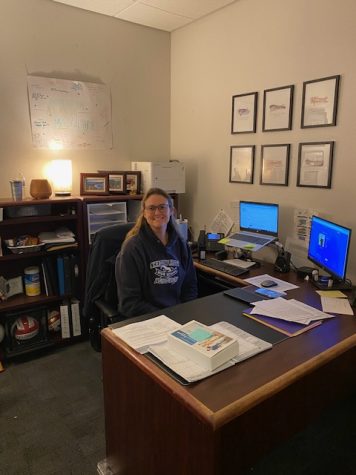 Guthrie enjoys making an impact here at Shadow and playing a supportive role for all who need a helping hand. 
"I love being able to support the teachers.  Our teachers are fantastic and have so much knowledge to spread to our students, it has been fun being in the classrooms and watching our teachers really engage with our students," says Guthrie. 
While Guthrie didn't necessarily come to administration with the intention of going into athletics, but as the door opened, Guthrie walked right through it. 
"I didn't specifically get into administration to go into a specific area, however, when there was an opening in athletics I talked with Mrs. Kannon and we decided that would be a good spot for me.  I was a coach at Shadow Ridge for 15 years, so I knew many coaches and understood the programs and traditions that make up Shadow Ridge Athletics," says Guthrie. 
Guthrie might be specialized in athletics, but don't be fooled, she is the jack of all trades and does so much around campus. 
"My job entails a whole lot of everything!  The most important piece to me is supporting the teachers and coaches the best that I can.  This in turn will help them support the students and athletes that they work with.  We all got into this position to help kids, so to me, that is the most important thing.  This position allows me to be able to help kids as much as I can," says Guthrie. 
Guthrie is highly qualified for this position and has completed a ot of training to certify so. 
Guthrie says, "I received my Masters in Educational Administration from Grand Canyon University, as well as completed the Aspiring School Administrators Program that the school district requires." 
While her in school credibility is amazing outside of the school Guthrie is equally as amazing. 
"I love being outdoors with my family and dogs, hiking, and walking.  I love trying new foods from different cultures," says Guthrie. "I have Roxy, an Australian Shepherd, and Gracie, a Golden Retriever."