Getting into the honor choir is a huge accomplishment for many devoted choir members at Shadow Ridge. While the student is auditioning, they are being scored by the judges. The student who gets the highest score out of those who auditioned in their part (soprano, alto, tenor, or bass) becomes the section leader. This is not only a major joy for that student but also for the school they are representing. This is the second time in a row Shadow Ridge High School has had a choir student become the section leader. The previous one was an alto senior Josie Gordon. This year, another senior named Lindsey Cleveland became an astounding leader for the CCSD Honor Choir.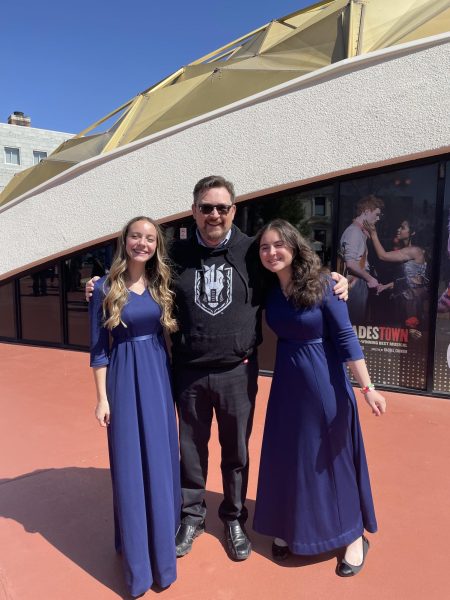 "I have been singing my whole life, but I first started singing in a choir almost 10 years ago. Singing has always been a major part of my life because it brings me the most joy," Cleveland stated. "Singing in a choir especially gives me the chance to connect with others through the thing I love most, which is music."
She is a huge inspiration to many including one of her good friends since the sixth grade, senior Bryn Layton. 
"If it wasn't for her, I wouldn't have thought of joining the choir or started doing voice lessons in the first place," Layton stated. 
Cleveland is a good person who loves music through and through. 
Layton states, "Cleveland is a sweet and loving person who has a strong heart for music and overall is an amazing person."
"
I love being part of a group that loves music just as much as I do.
— Lindsey Cleveland
Cleveland wishes to keep music in her life after graduating from high school. 
"I hope to continue singing in college choir ensembles and always continue singing throughout my life," Cleveland stated. 
Being part of a high-level choir isn't easy but it's worth the chances. 
"Having the opportunity to be in the Honor Choir and performing in it is an incredible experience. For those wanting to participate, I would say just do it," Cleveland said. "It takes a lot of work, practice, and dedication, but it is always so worth it."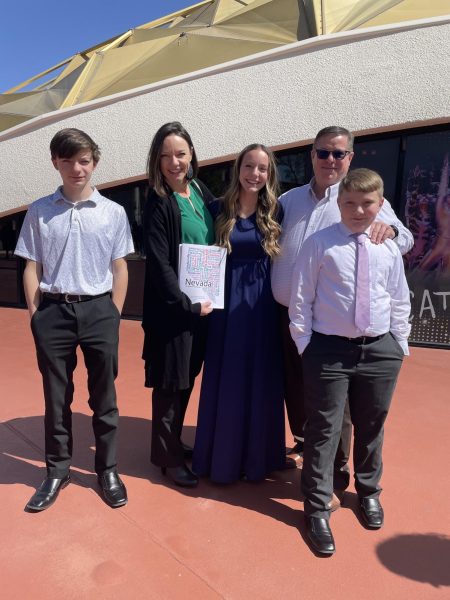 Cleveland is a talented singer who will make it far in this world. Although she is still in high school, she is excited about what is near and can't wait to see what happens next whether it be in college or sometime in the near future. She will continue to go through life with a bright smile on her face and continue to love music for the rest of her life.